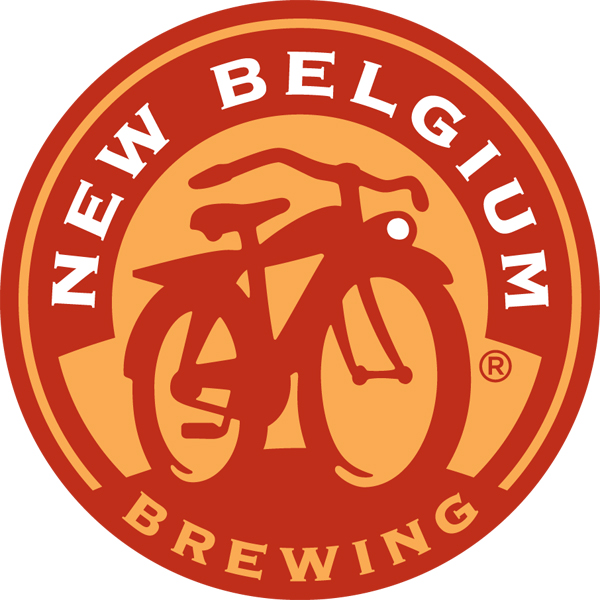 FT. COLLINS, Colo. — Outside Magazine's sixth annual "Best Places to Work" list once again includes New Belgium Brewing. The magazine ranked the brewery 17 out of 100 selected companies.
This is the fifth time that New Belgium has made the top 20. In 2008, the Fort Collins brewer debuted at number one. New Belgium's home state of Colorado is well-represented on the list with 27 of the top 100 businesses from Colorado and 11 of those in the top 25. The full list of the top companies is available at OutsideOnline.com/bestplacestowork.
In addition to highlighting the top 100 companies, this year's "Best Places To Work" list also spotlights companies that offer the best perks. New Belgium is highlighted for having the best vacation perk. Once co-workers hit their five-year mark, New Belgium sends them on a paid trip to Belgium to learn more about the country's beer and culture. After 10 years, co-workers get a four-week paid sabbatical.
"New Belgium strives to make going to work something people love to do," said Bryan Simpson, PR director for New Belgium. "From shift beers to foosball and even a swirly slide, having fun is one of our core values. We also make sure co-workers have a voice and can express their creativity and innovative ideas. Becoming 100 percent employee owned this year helps secure that voice even more."
Outside's "Best Places to Work" project celebrates the innovative companies that are setting a new standard for a healthy work-life balance. Outside compiled the list with the help of the Outdoor Industry Associationand Best Companies Group. The yearlong selection process began with an outreach effort that identified a wide range of non-profit and for-profit organizations with at least 15 employees working in an office in the United States. Participating companies were then sent confidential employee-satisfaction surveys and employer-questionnaires to collect information about benefits, compensation, policies, job satisfaction, environmental initiatives and community outreach programs. The experts at the Best Companies Group then analyzed the results and selected the companies that best enable employees to pursue active lifestyles while also supporting their social and environmental contributions.
"We're thrilled to celebrate all 100 of these forward-thinking companies," says Michael Roberts, Senior Executive Editor of Outside. "They believe success depends on helping their employees live more active and fulfilling lives. The kinds of benefits they're providing—free fitness classes, flexible hours, subsidized healthy meals, lots of time out of the office—result in a more productive and engaged staff."
About New Belgium Brewing Company
New Belgium Brewing, makers of Fat Tire Amber Ale and a host of Belgian-inspired beers, is recognized as one of Outside Magazine's Best Places to Work and one of the Wall Street Journal's Best Small Businesses. The 100% employee owned brewery is a Platinum-level Bicycle Friendly Business as designated by the League of American Bicyclists, and one of World Blu's most democratic U.S. businesses. In addition to Fat Tire, New Belgium brews eight year round beers; Ranger IPA, Rampant Imperial IPA, Shift Pale Lager, Sunshine Wheat, 1554 Black Ale, Blue Paddle Pilsener, Abbey Belgian Ale and Trippel.
About Outside
Outside is America's leading active lifestyle brand. For more than 30 years, Outside has covered travel, sports, adventure, health, and fitness, as well as the personalities, the environment, and the style and culture of the world Outside. The Outside family includes Outside magazine, the only magazine to win three consecutive National Magazine Awards for General Excellence, The Outside Buyer's Guides, Outside Online, Outside Television, Outside Events, Outside+ tablet edition, and Outside Books.
About the Best Companies Group
Best Companies Group works with national and local partners around the country to establish and manage "Best Places to Work," "Best Companies," and "Best Employers" programs on a national, statewide, and regional basis. Through its thorough workplace assessment, utilizing employer questionnaires and employee-satisfaction surveys, BCG identifies and recognizes companies who have been successful in creating and maintaining workplace excellence.
About the Outdoor Industry Association
Founded in 1989, Outdoor Industry Association (OIA) is the premier trade association for companies in the active outdoor recreation business. OIA provides trade services for over 4000 manufacturers, distributors, suppliers, sales representatives and retailers in the outdoor industry. Outdoor Industry Association seeks to ensure a healthy and diverse specialty retail and supply chain based on quality, innovation and service. To this end, OIA works diligently to raise the standards of the industry; increase participation in outdoor recreation to strengthen business markets; provide support services to improve member profitability; represent member interests in the legislative/regulatory process; promote professional training and education; support innovation; and offer cost-saving member benefits.