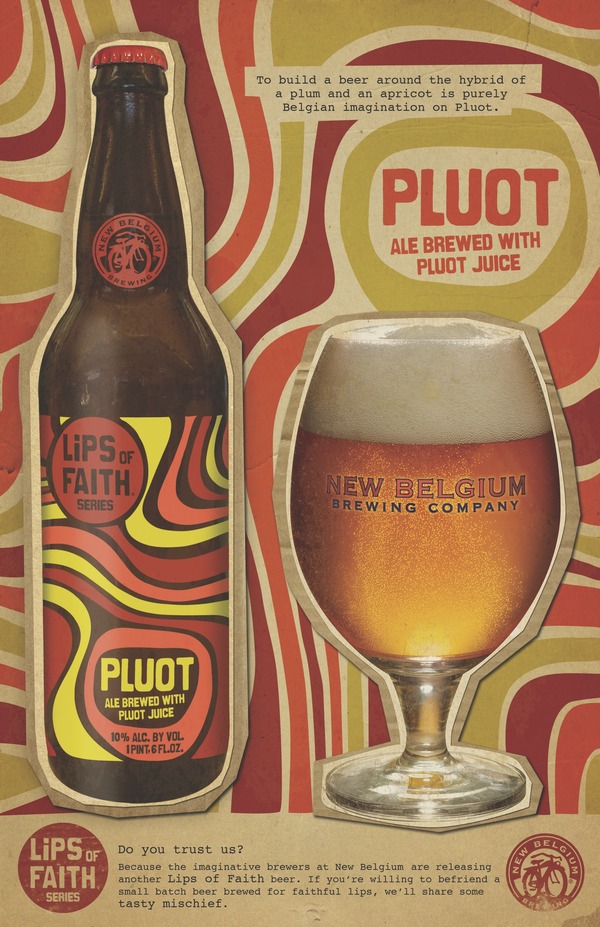 FT. COLLINS, Colo. — New Belgium Brewing, maker of Fat Tire Amber Ale and a wide variety of award-winning beers, has two new quarterly Lips of Faith offerings now available: Paardebloem, which is the newest collaboration with Red Rock Brewing in Salt Lake City, and Pluot.
Paardebloem is the sixth collaboration beer with Red Rock Brewing. The beer brings together a diverse set of ingredients ranging from peach juice to dandelion greens. It blends funky brettanomyces with New Belgium's house Belgian ale yeast, and includes a touch of wood-aged sour beer and Grains of Paradise. Paardebloem pours a light, hazy gold and is 9 percent ABV.
Pluot is a subtly sweet ale made from pluot juice, which is a hybrid of a plum and an apricot. Pluot is light golden, delivering fruity aromas and distinct esters. It is also created with house Belgian ale yeast and brettanomyces, bringing a hint of spice and a malty backbone. ABV is 10 percent. Both of these Lips of Faith selections will be available through July or until supplies run out.
"All three of these selections are bold statements of Belgian tradition, offering imagination in every pour," said New Belgium Assistant Brewmaster Grady Hull. "The Lips of Faith series was created for those wanting to push their palate."
About New Belgium Brewing Company
New Belgium Brewing, makers of Fat Tire Amber Ale and a host of Belgian-inspired beers, is recognized as one of Outside Magazine's Best Places to Work and one of the Wall Street Journal's Best Small Businesses. The 100% employee owned brewery is a Platinum-level Bicycle Friendly Business as designated by the League of American Bicyclists, and one of World Blu's most democratic U.S. businesses. In addition to Fat Tire, New Belgium brews eight year round beers; Ranger IPA, Rampant Imperial IPA, Shift Pale Lager, Sunshine Wheat, 1554 Black Ale, Blue Paddle Pilsener, Abbey Belgian Ale and Trippel.