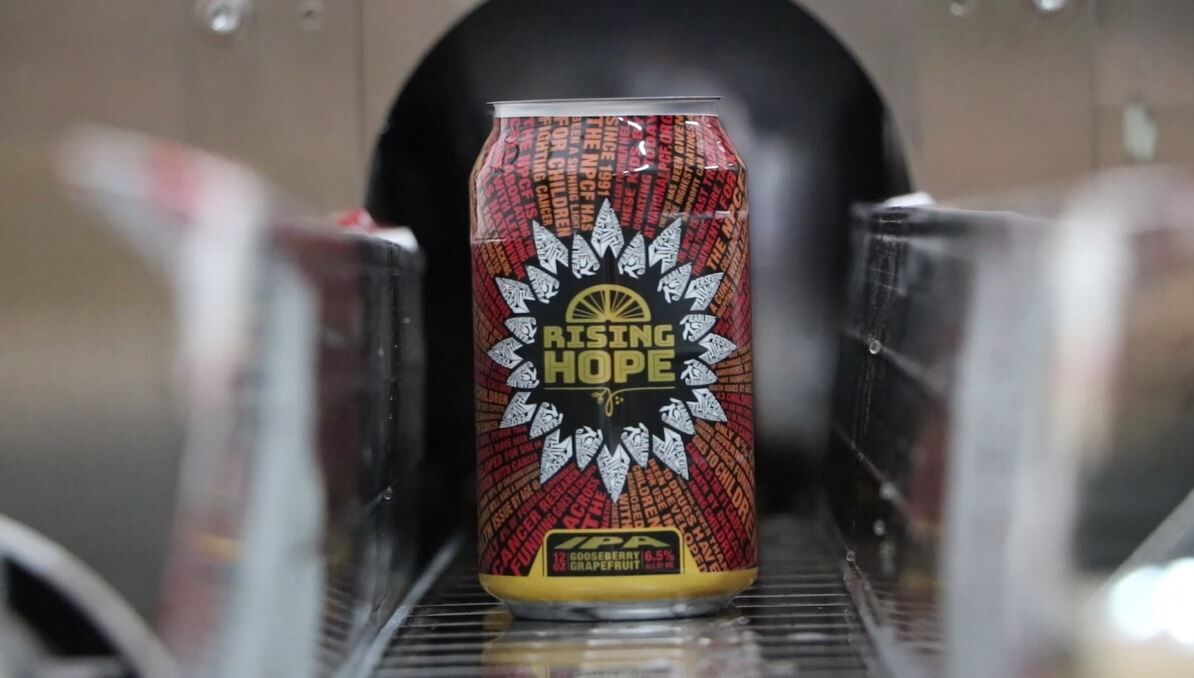 TAMPA, Fla. — The National Pediatric Cancer Foundation has partnered with 6 breweries throughout the United States to launch a new campaign, "Brewing Funds the Cure."
Last year Cigar City Brewery and Brew Bus Brewing brewed an exclusive a beer called Rising Hope IPA and donated all of the proceeds to the National Pediatric Cancer Foundation. This canned-beer was designed with the NPCF's branding to help raise awareness around the devastating facts of pediatric cancer and sold on endcap displays in ABC Fine Wine & Spirit locations throughout Florida. This endeavor raised nearly $30,000 specifically designated to pediatric cancer research. Because of this success, we're now partnering with other breweries to brew an exclusive beer of which they can donate all or a percentage of the proceeds.
To support this program, Country Malt Group has partnered to help end pediatric cancer as a National Sponsor, pledging to donate malt for all beers brewed for the 2018 program.
Brew Bus Brewing and Cigar City Brewing have doubled the amount of beer they are brewing for the 2018 calendar year and you're able to purchase their exclusive beer, Gooseberry Grapefruit IPA at ABC Fine Wine and Spirit stores throughout Florida and on tap at select Tampa World of Beer locations. This year's brew is extra special because it was created using donated ingredients from PakTeck, Oregon Fruit, YCH Hops, and Label Value.
Outside of Florida, we've partnered with Honolulu BeerWorks (Honolulu, HI), Flying Heart Brewery (Bossier City, LA), Remedy Brewing (Sioux Falls, SD), and Grey Sail Brewing in Rhode Island. For each of these beers, 100% of the proceeds will be donated to the National Pediatric Cancer Foundation.
About the National Pediatric Cancer Foundation:
The National Pediatric Cancer Foundation is a nonprofit organization dedicated to funding research to eliminate childhood cancer through the Sunshine Project, the Foundation's collaborative research initiative. By partnering with doctors and researchers from the country's top institutions, the Sunshine Project is fast-tracking the development of new drugs and therapies that will ultimately lead to the cure of childhood cancers. For more information, visit www.NationalPCF.org