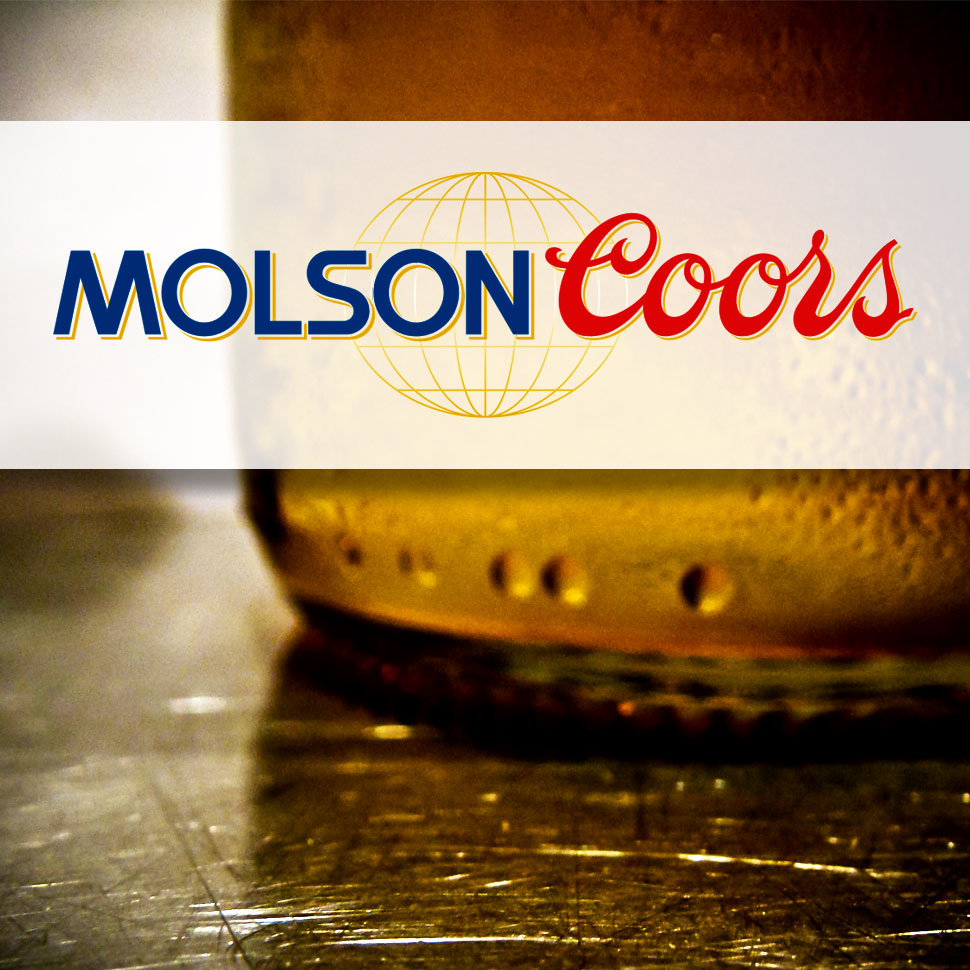 DENVER & WOODBURY, N.Y. — Molson Coors Brewing Company (NYSE: TAP; TSX: TPX) and Hornell Brewing Co., Inc., affiliate of AriZona Beverages, announced today that they have entered into a partnership agreement whereby Molson Coors will market and distribute a new Flavored Malt Beverage (FMB) brand – Arnold Palmer Spiked Half & Half – in the United States through its US division, MillerCoors. The brand will be introduced later this year in select markets followed by a full national launch in early 2018.
Kandy Anand, Molson Coors Chief Growth Officer, commented, "We are very excited to partner with Hornell Brewing on this new venture as it provides another strategic addition to our portfolio. It's an FMB made with real juice and select teas, so it brings a great combination of flavor and refreshment. The Arnold Palmer branded beverages have a very strong following and we believe this new hard iced tea and lemonade will provide consumers with even greater choice, as well as further extend our leadership position in the FMB space. Ready-to-drink teas in the US—both non-alcoholic and alcoholic—have been growing double digits for several years and we look forward to capturing that momentum through the strength of our national distributor network beginning this Fall."
The agreement opens opportunities for Molson Coors to potentially distribute the brand outside the US, as well as explore other product collaborations with Hornell Brewing and AriZona Beverages.
Don Vultaggio, Chairman and Owner of Hornell Brewing and AriZona Beverages, said of the partnership, "With their wide distribution network, partnering with Molson Coors was a natural choice for us to introduce this new spiked version of our popular, great tasting Arnold Palmer beverages to millions of consumers."
Licensed under the authority of Arnold Palmer Enterprises and Innovative Flavors LLC, AriZona Beverages is responsible for the commercial development of the authentic "Arnold Palmer"® beverage, a proprietary blend of iced tea and lemonade and named after the legendary American golfer who conceived of the refreshing drink when he first began mixing iced tea and lemonade in his own kitchen in the 1960s. Arnold Palmer Spiked Half & Half is a flavored malt beverage (FMB) made with real juice and select teas from around the world with an ABV (alcohol by volume) of 5%.
Terms of the agreement were not disclosed.
About Molson Coors
With a story that starts in 1774, Molson Coors has spent centuries defining brewing greatness. As the third largest global brewer by enterprise value, Molson Coors works to deliver extraordinary brands that delight the world's beer drinkers. From Coors Light, Miller Lite, Carling, Staropramen and Sharp's Doom Bar to Leinenkugel's Summer Shandy, Blue Moon Belgian White, Hop Valley, Creemore Springs Premium Lager and Crispin Cider, Molson Coors offers a beer for every beer lover. Molson Coors operates through Molson Coors Canada, MillerCoors, Molson Coors Europe and Molson Coors International. The company is not only committed to brewing extraordinary beers, but also running a business focused on respect for its employees, communities and drinkers, which means corporate responsibility and accountability right from the start. It has been listed on the Dow Jones Sustainability World Index for the past five years. To learn more about Molson Coors Brewing Company, visit molsoncoors.com, ourbeerprint.com or on Twitter through @MolsonCoors.
About Hornell Brewing Co, Inc.
Hornell Brewing Company, established in 1934, is an affiliate of AriZona Beverages and has been selling beer for nearly eight decades. The brewing company was purchased by Don Vultaggio in the 1970s and is known for brands like Crazy Horse, Crazy Stallion, Midnight Dragon and Mississippi Mud Beers, and continues to bring innovative products to market.
About AriZona Beverages USA LLC
AriZona Beverages, founded in Brooklyn, N.Y. in 1992, is proud to be a family owned and operated American company. AriZona's mission is to offer top quality beverages in uniquely designed packages. AriZona Beverages – makers of the number one ready-to-drink premium Iced Tea in America – holds a unique position in the global beverage industry and remains constantly ahead of the curve. With a loyal following across various demographics, AriZona pulls its own inspiration from its devoted fan base.
About Arnold Palmer Enterprises
In the 1960s, Arnold Palmer pioneered the sports marketing industry. Palmer's timeless style, his famous signature and four-color umbrella icon have transcended the sport of golf and are reflective of one of the world's most beloved brands. Built on over a half-century of trust and integrity, Arnold Palmer Enterprises and the Arnold Palmer Group of companies is a global organization that has licensees for lifestyle apparel, accessories and home furnishing that purvey branded collections in over 20 countries. The Arnold Palmer name is featured on a broad range of other consumer products including the eponymous iced tea and lemonade beverage as well as properties such as a namesake PGA Tour event, and a global golf course design firm. For more information on the Arnold Palmer Group, visit ArnoldPalmerGroup.com.
About Innovative Flavors
Innovative Flavors LLC is a full service brand consultancy and product developer in the food and beverage industry. For many years, Innovative Flavors LLC has facilitated the commercial development of the authentic "Arnold Palmer"® beverage under a license from Arnold Palmer Enterprises.