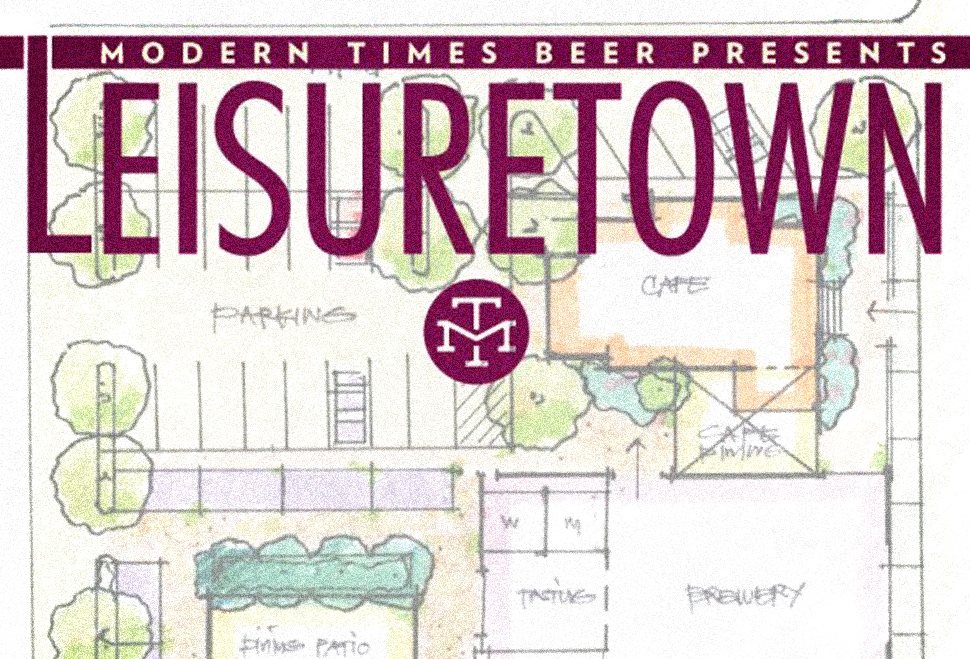 Modern Times is looking for balance in 2017.
"We're really growing in all directions," CEO and founder Jacob McKean told Brewbound via e-mail. "The last two years we've had enormous growth in our wholesale business, so now it's time to add some tasting rooms. Our business model works extremely well for us; we're just focused on scaling it at a reasonable rate."
McKean's idea of a "reasonable rate" may be more ambitious than most. This year, the San Diego-based brewery plans to open three new tasting rooms in addition to its existing San Diego locations — Lomaland Fermentorium and Flavordome.
In downtown Anaheim, Modern Times is planning to open a 31,927 sq. ft. foeder brewery, restaurant and biergarten with a swimming pool called Leisuretown. Additionally, the company is building a 6,000 sq. ft. brewpub and cafe in downtown Los Angeles that will also serve as a research-and-development brewery. And, in Encinitas, the brewery's plan calls for a 150-seat, 32-tap tasting room called the Far West Lounge.
"Adding three new locations, two with on-site brewing, in one year is going to be a cool," McKean said.
Meanwhile, Modern Times is nearing completion of a 22,000 sq. ft. barrel facility and event space near its San Diego brewery, McKean said.
Tack those new spots on to a goal of increasing production to 55,000 barrels — with some of the beer earmarked for long-term aging in barrels and foeders, McKean said. Last year, Modern Times pumped out 40,500 barrels, a little under double the 22,300 barrels it made in 2015.
In February, Modern Times announced it was beginning distribution to Oregon. McKean said the company also plans to enter Washington "in the next couple of months." Those might not be the only new markets either.
"We'll see how capacity shakes out this year (we're adding four new 240-barrel fermenters), but we may add a few smaller markets as well," McKean said.
Still, much of Modern Times' focus will be on its No. 1 market: Southern California.
"Wholesale beer is way up year over year in our home market, and we've been very strong in new markets, especially Arizona," McKean said. "Tasting rooms sales have grown massively even though we haven't expanded our square footage in 2016."
This year, the company will be focusing on the launch of Fruitlands gose, which the company is transition from 22 oz. bottles to 16 oz. cans.
"We're extremely excited by the growing market for sours," McKean said. "It feels like a validation of many years of educating consumers about them. We've also dialed in our ability to can nitro beers, so we'll be playing around with that quite a bit."
Meanwhile, Modern Times has found balance with its sales, McKean said.
"We're not a company with a single workhorse and a bunch of also rans," he said. "Either Blazing World [red ale] and Orderville [IPA], our two hoppiest beers, are often our strongest although not by a lot; Black House, our oatmeal coffee stout, is solidly our second best seller. Collectively our seasonal releases are very strong as well."