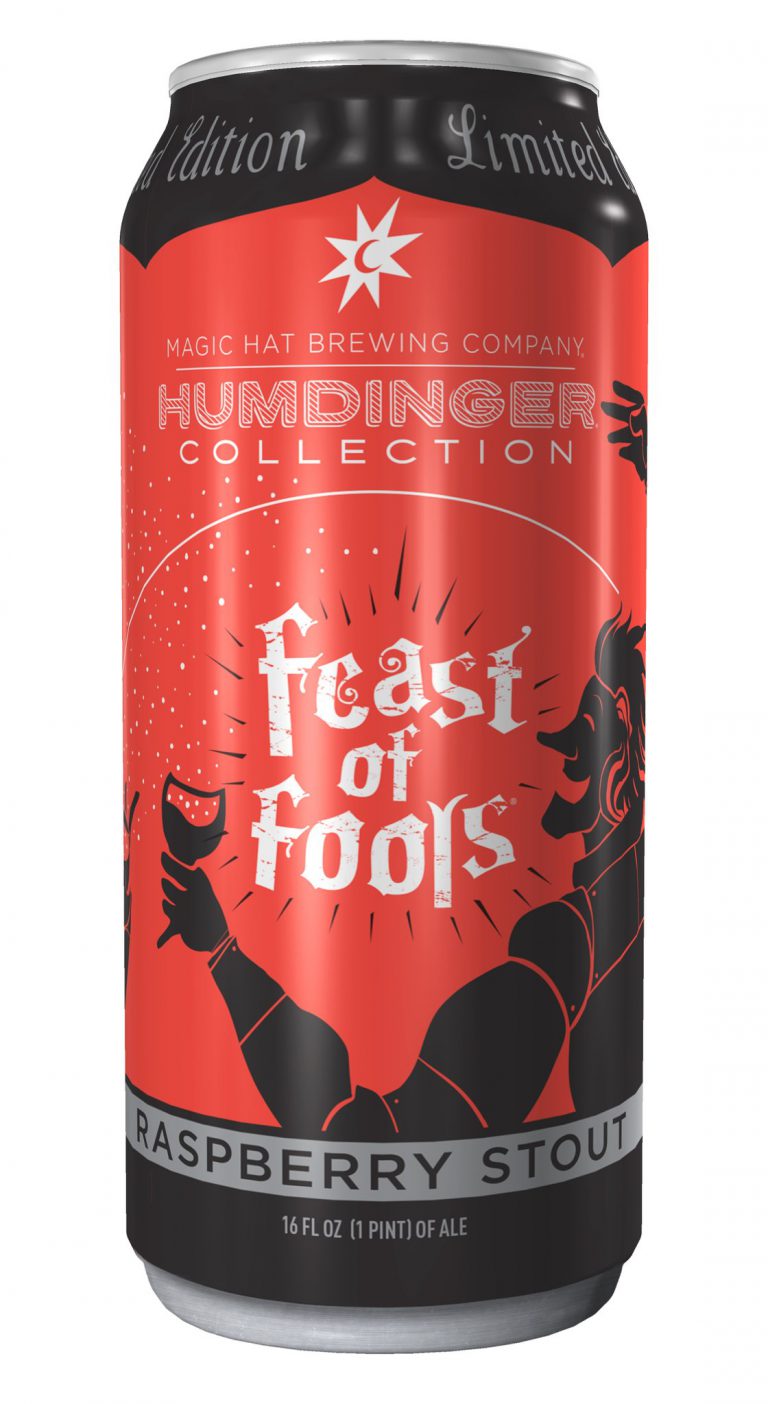 South Burlington, VT – Bust out the gilded goblets! Magic Hat Brewing Company is jubilating this holiday season with a limited edition release of their festive stout brewed with raspberries, Feast of Fools. Magic Hat is partnering with the Vermont Foodbank for the release, working together to provide more than 8,000 meals for Vermonters in need.
The beer will first become available at a launch party and fundraiser on Friday, December 1 at Magic Hat's Artifactory, 5 Bartlett Bay Rd, South Burlington. Starting at 5pm, the event will also feature live music from Vermont rock n' rollers The Welterweights, fresh food from the Artifactory kitchen and, it stouts aren't your thing, fourteen other beers on tap for you to try.
Medieval Recipe Meets Modern Taste
This year's batch of Feast of Fools celebrates the ancient craft of brewing, taking a traditional English-style stout recipe to a new level by adding real raspberries, combining notes of dark chocolate with roasted barley malts in a creamy and rich body. With an ABV of 7.2%, Feast of Fools can be enjoyed in growlers or 16-ounce cans around the holiday table, or in stylish snifters at select bars and tap locations throughout the month of December.
"My favorite place to open a bottle of Feast of Fools is at home," said Chris Rockwood, the Head Brewer at Magic Hat. "I come from a pretty big family, and we're all together for the holidays. There's nothing better than pulling out a surprise growler to celebrate."
Feeding Vermonters in Need
Magic Hat is committed to helping those in need. In addition to a donation of $5,000 to the Foodbank, the brewery will also donate $1 from each pour of Feast of Fools at the launch party.
About Vermont Foodbank
Vermont Foodbank is the state's largest hunger-relief organization, serving Vermont through a network of food shelves, meal sites, shelters, senior centers, and youth programs. Their mission is to gather and share quality food and nature partnerships so no one in Vermont will go hungry.
Magic Hat Brewing Company & Performing Arts Center
WWW.MAGICHAT.NET