Virginia Eagle Acquires J.F. Fick
Virginia's largest Anheuser-Busch wholesaler, Virginia Eagle Distributing Co., has acquired J.F. Fick Inc. in Fredericksburg, according to the Free Lance-Star.
Virginia Eagle COO Scott Heinz told the outlet that J.F. Fick III decided to sell the 78-year-old family-owned business because his children weren't interested in continuing in the beer wholesale business. He added that the acquisition was a "strategic fit" and brings "economies of scale" for Virginia Eagle.
With the acquisition, Virginia Eagle now has seven Virginia locations and adds coverage in Fredericksburg as well as Caroline, King George, Prince William, Stafford and Spotsylvania counties.
Following the acquisition, Virginia Eagle reportedly eliminated J.F. Fick's trucking company since A-B offers its own trucking service. However, the company will retain the rest of the staff and offer "a more competitive health care policy" beginning January 1.
Boston Beer Company Considering Beantown Taproom Location
Days after inking an 8-year sponsorship deal with the Red Sox, Boston Beer Company founder Jim Koch told the Boston Business Journal that he is considering opening a Samuel Adams branded taproom in a former restaurant space near a statue of his flagship brand's namesake as well as historic Faneuil Hall.
"We'd love to bring the brewery experience to a more accessible site in Boston," he told the outlet. "That space by City Hall would be great, but right now we're still in the exploration part of it."
Although nothing is imminent, Boston Beer has hired an architect and the company along with the property's landlord, Oxford Properties Group, has held preliminary talks with the Boston Planning and Development Agency about transforming the space into a taproom and retail operation. Last month, Boston Beer opened a tasting room at its Jamaica Plain brewery.
Taco Bell Releases Beer; Florida Brewers Brew with Krispy Kreme Doughnuts
The first Southern California Taco Bell to serve beer has opened in Newport Beach, and as part of the launch, the restaurant chain has also released its first branded beer, Beach Bell, according to the Orange County Register.
Huntington Beach's Four Sons Brewing is producing the Mexican-style amber lager for Taco Bell, which will be available for between $5 and $6 a pint, the outlet reported.
The Newport Beach location is one of the 300 Taco Bell "cantinas" — spinoff restaurants without drive-thrus that serve alcoholic beverages — that the chain's parent company, Yum Brands, plans to open in the next five years. The company has already opened cantinas in Chicago and Las Vegas.
Meanwhile, two Florida breweries — Hidden Springs Ale Works and Arkane Aleworks — are collaborating on a Russian imperial stout made with Krispy Kreme doughnuts, according to the Tampa Bay Times. Two dozen doughnuts were used to brew the yet-to-be-named beer, which Krispy Kreme has given its blessing.
Wholesalers' November Purchasing Behavior Contracts
The National Beer Wholesalers purchasing index — which gauges U.S. beer distributors' monthly buying activity — saw a reading of 47.7 in November, which is down from October's 50.5 reading.
According to the NBWA, "a reading greater than 50 indicates the segment is expanding," while "a reading below 50 indicates the segment is contracting."
Despite the lower overall reading, craft beer and imports continued to perform well.
"The index for both craft and import segments remain above the 50 index for all months in 2017, with craft hitting a higher November 2017 reading at 67 vs. imports at 61," NBWA chief economist Lester Jones said in a press release. "These two high end segments started tracking each other much closer over the past few months. Premium Lights and Regular Premium posted slightly lower readings and are still below the 50 mark. The Below Premium segment remained at 38, which is slightly higher than previous months in 2017."
The news wasn't good for FMBs, which contracted for the third consecutive month, while the cider segment contracted with a November reading of 24.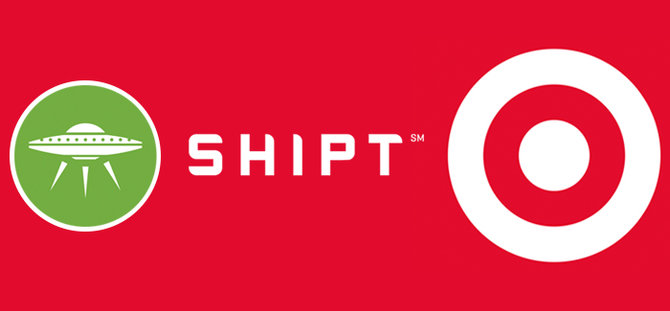 Target Acquires Shipt for $550 Million
Big box retailer Target acquired same-day grocery delivery platform Shipt for $550 million earlier this week. The deal, which will make Shipt a wholly owned subsidiary of the Minneapolis-headquartered retailer, is expected to close by the end of the year.
Following the transaction, Target plans to begin offering same-day delivery from about half of its 1,800 retail stores in early 2018.
"With Shipt's network of local shoppers and their current market penetration, we will move from days to hours, dramatically accelerating our ability to bring affordable same-day delivery to guests across the country," Target COO John Mulligan said via a press release.
Shipt currently offers alcohol delivery in "select cities" through a "a variety of retailers," including Meijer in Michigan.
Investor Sues Ghost Runners Brewery Owners
Investor Brad Rummer filed a lawsuit last week against Ghost Runners Brewery claiming that owners Jeff and Amy Seibel have mismanaged the Vancouver, Washington-based brewery into insolvency, according to The Columbian.
"(The brewery) continues to operate below a break-even level due to poor management and financial decisions by the Seibels," the lawsuit alleges. "Rummer has been cut off from the company and his investment has been used up by the Seibels in their poor management."
The Seibels deny Rummer's claims and say the lawsuit is part of a plan to sabotage their business and seize the company's assets as part of a "hostile takeover," the outlet reported.
"Through litigation, he's costing us tens of thousands of dollars to try and bankrupt Ghost Runners Brewery so he can get it for free," Seibel told the outlet.
The Seibels have started a GoFundMe page in order to help pay their legal fees.
New Belgium Named Top Company for Cyclists
New Belgium Brewing Company is being recognized by Bicycling magazine as one of its "25 Best Companies for Cyclists."
Among the reasons the Fort Collins-headquartered brewery made the cut: Employees receive a cruiser bike upon their one-year anniversary as well as an annual $200 stipend for gym memberships, races or bike tuneups. Also of note, New Belgium has also raised more than $5 million for bicycling nonprofits through its cross-country Tour de Fat festivals.