The Chronicles of MegaBrew
After receiving final approval from the Competition Tribunal in South Africa, Anheuser-Busch InBev is one step closer to finalizing its $107 billion takeover of SABMiller.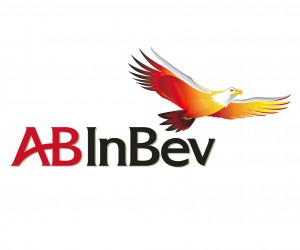 South African regulators cleared the way for the tie-up on Thursday, and A-B InBev CEO Carlos Brito said the company is "on track" to finalize the merger in the second half of 2016.
In approving the deal, the Tribunal said no South African employee could be laid off for five years after the merger, reported Reuters. Other provisions of the takeover include the required sale of liquor maker Distell as well as $68 million of investment into South African agricultural development, according to the news outlet.
Regulators in Australia and Europe have already approved the merger, but that doesn't mean it's been all smooth sailing for A-B. According to a press release from the European Commission, the EU's antitrust agency, regulators are probing A-B InBev's trade practices in Belgium.
The European Commission will investigate whether the Belgian-based company has "abused its dominant position on the Belgian beer market by hindering imports of its beer from neighbouring countries, in breach of EU antitrust rules," according to the release.
"It's preliminary view is that AB InBev may be pursuing a deliberate strategy to restrict so-called 'parallel trade' of its beer from less expensive countries, such as the Netherlands and France, to the more expensive Belgian market," the release states.
If found guilty, A-B InBev could face a penalty of up to 10 percent of global revenue, according to the Wall Street Journal, and there is no legal deadline for bringing an antitrust investigation to an end.
Belgium isn't the only place where A-B InBev is under the microscope either. In the U.S., where the company has yet to earn approval for the tie-up, the Department of Justice has reportedly launched yet another investigation into the company's craft brewery acquisitions.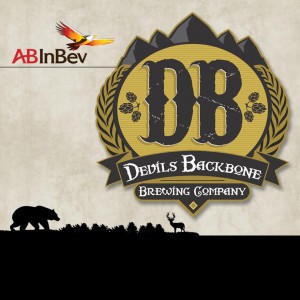 The Capitol Forum — a subscription-based outlet covering mergers, acquisitions and antitrust reviews – this week reported that the DOJ had launched "an antitrust investigation into AB InBev's acquisition of Devils Backbone and several other craft breweries."
This one is supposedly separate from the DOJ's existing investigations into MegaBrew and the company's Voluntary Anheuser-Busch Incentive for Performance (VAIP) program, which reimburses wholesalers varying amounts for marketing spends if more than 90 percent of those distributors' volumes come from A-B brands.
According to the Capitol Forum, "the latest investigation may provide political cover for the DOJ to clear the AB InBev/SAB transaction without behavioral conditions to address complaints from craft brewers and distributors."
In other words, the investigations into VAIP and A-B's craft acquisitions could continue even if the DOJ approves the tie-up with SABMiller.
Nevertheless, A-B still has plenty of hurdles to clear – including earning an approval from regulators in China — before it is able to finalize MegaBrew.
Meanwhile, Molson Coors, in an effort to finance its anticipated acquisition of MillerCoors (which A-B will be required to unload as a condition of the SABMiller acquisition), sold $5.3bn of bonds on Tuesday, according to Financial Times.
Evans Brewing Announces $1 Million Equity Purchase Agreement
Los Angeles-based Evans Brewing Company, which is publicly traded on the over-the-counter markets, this week announced a $1 million equity purchase agreement with private equity firm Kodiak Capital Group LLC.
Net proceeds from the stock sale will be used to "secure the location for a new brewing facility and tasting room," and to "implement additional aspects" of the company's expansion strategy, according to a press release.
Under the terms of the agreement, Evans Brewing, which trades under the OTCBB ticker "ALES," will be allowed to sell $1 million of common stock to Kodiak. The capital group is obligated to purchase the shares, but cannot require Evans to sell them.
Each share of the brewery's common stock will be sold for $2.50, according to the release.
In addition to building a new brewing facility, Evans Brewing said it plans to use a portion of the process to secure location for two tasting rooms in Orange County. The company is currently capable of producing about 11,000 barrels annually, an amount it hopes to more than double in its new space.
MillerCoors Introduces New Coors Banquet Ad Campaign
Next Monday, MillerCoors will rollout a new ad campaign for Coors Banquet entitled "How It's Done."
The company has created five spots, each highlighting a different characteristic of the Banquet brand that chief marketing officer David Kroll believes "celebrates" MillerCoors' "commitment to quality in addition to the brand values."
In an internal memo, which was forwarded to Brewbound, Kroll said the new creative will "help establish a stronger connection between the brand's product intrinsic… and its longstanding values rooted in the code of the west."
The new campaign is intended to "add to the Banquet arsenal" and help the brand better compete with Budweiser, Kroll noted.
"Despite a much stronger performance, the brand still lags Budweiser significantly on distribution, both in terms of number of stores in which it's sold and PODs per retailer," he wrote.
In addition to spots entitled "Barley," "Golden," "Handshake," and "Tough," a fifth 15-second ad, "Water," debuted today on Facebook. All of the commercials are slated to air on ESPN, FX, Pivot, Animal Planet, CNN Films, MLB Network and TBS on the Fourth of July.
Ballast Point Opens in Long Beach
San Diego's Ballast Point Brewing yesterday opened its sixth location in Long Beach Calif., COO Earl Kight wrote to Brewbound.
The Ballast Point Tasting Room & Kitchen, located at the Alamitos Bay Landing, has three bars, 670 seats and will also serve as the company experimental sour beer facility.
CODO Design Details Craft Packaging Trends
Indianapolis-based branding firm CODO Design, which has worked with 450 North Brewing, Fernson Brewing and Backbone Bourbon Company, has identified some of the "more common" craft beer packaging trends on its blog, highlighting a number of standout craft brands in the process.
One of the firm's big takeaways? Craft brewers are increasingly taking their packaging cues from yesteryear. CODO said many craft packages center around "an area's old, mostly bygone industry – coal, steel, automotive, lumber, agriculture – in hopes of evoking on of the most powerful emotions there is: Nostalgia."
Beyond nostalgia, some other trends include "outdoor chic," "Grunge," "precision," and "luxurious."
Some of the more notable craft callouts included Upland Brewing, which recently rebranded the look of its Champagne Velvet Pilsener, Braxton Brewing Company, which won Brewbound's 2015 Startup Brewery Challenge in Chicago, Uinta Brewing, New Belgium, Ballast Point, Rhinegeist and Austin Beerworks.