Beer Institute Chasing Craft Beverage Modernization and Tax Reform Act
The Beer Institute is hoping a so-called "lame duck session" of Congress won't hurt the chances of finally passing the Craft Beverage Modernization and Tax Reform Act (CBMTRA), which would lower excise taxes, compliance burdens, and regulations on alcohol makers.
"The good news for the beer industry is that the lead sponsors of the Craft Beverage Modernization and Tax Reform Act, Senators Ron Wyden (D-OR) and Roy Blunt (R-MO) and Representatives Erik Paulsen (R-MN) and Ron Kind (D-WI) were all re-elected," Beer Institute CEO and president Jim McGreevy wrote in a note to members.
McGreevy wrote that passing the CBMTRA is "a top priority." However, if it fails to pass, it'll still be a priority next year.
"We are actively engaged in influencing how the next President and the new Congress will address the many issues that impact beer," McGreevy wrote. "We look forward to making sure policy-makers know the important economic and social contributions brewers make in your communities and to our nation, through the jobs you create and the leadership you show in ensuring that Americans drink responsibly."
Meanwhile, the Distilled Spirits Council of the United States (DISCUS) also issued a statement last week encouraging the passage of CBMTRA.
"A majority of members in both bodies of Congress support reducing the federal excise tax on spirits, beer and wine," Kraig R. Naasz, the CEO of DISCUS, said via a release. "Congress should pass this much-needed tax reform legislation to spur investment and job creation at distilleries, much as similar tax incentives have fostered the development of new wineries and breweries over the past 20 years."
5 Elected to Brewers Association Board of Directors
The Brewers Association announced the election of five industry professionals to the trade organization's board of directors. Starting three-year terms in February will be:
John Mallett, Bell's Brewery director of operations
Rob Tod, Allagash Brewing Company owner
Eric Wallace, Left Hand Brewing co-founder
Sean Casey, Church Brew Works president
Cyrena Nouzille, Ladyface Ale Companie general manager
Those five will "govern the activities of the professional division of the BA and other divisions, including the American Homebrewers association, Brewers Publications and events," according to the BA's website.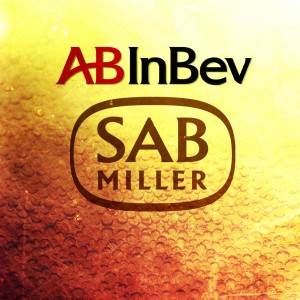 Final Bidders Emerge for SABMiller's Eastern European Business
And then there were five … bidders for the sell off of SABMiller's Eastern European beer business.
Marketwatch, citing a person familiar with the process, reported that the second round of bidders, trimmed from a list of 10, "include Japan's Asahi Group Holdings Ltd., a joint bid by private-equity firms Bain Capital and Advent International, PPF Group, a financial investment group founded in the Czech Republic, but currently domiciled in the Netherlands, China Resources, and Zurich-based Jacobs Holding AG, which is backed by PSP Investments, a Canadian pension fund."
The remaining bidders are each offering more than $5.43 billion for the assets — including the rights to Pilsner Urquell outside of the United States, Tyskie, Lech, Dreher and Ursus — in the sell off of SABMiller's assets in Hungary, Romania, Czech Republic, Slovakia and Poland, Marketwatch reported.
The next round of bids are expected before December 25.
Anheuser-Busch InBev Discontinues Several Beers
The end is near for several A-B InBev brands. On the chopping block starting next spring: Budweiser Black Crown, Busch Signature, Oculto, Mixxtails, Michelob Ultra Light Cider, Beck's Dark and Beck's Sapphire, according to the St. Louis Post-Dispatch.
A-B InBev is also scaling back Montejo's distribution to California and Texas. The global beer giant will also eliminate Raspberry Wheat and Honeycrisp Ale Shock Top flavors.
Several of the Rita line drinks are also on the way out, the paper reported, including Raz-Ber-Rita, Cran-Ber-Rita, Lime-A-Rita Picante and Lime-A-Rita Splash. Replacing those drinks will be the national release of a Grape-A-Rita and a pilot launch of Orange-A-Rita and a Pineapple Splash.
Meanwhile, high-end competitor Constellation Brands is introducing Corona Premier to compete with Michelob Ultra.
Labatt Ends Free Beer for Life for Retirees
For more than five decades, retirees of Labatt have received free beer for life. However, that perk is being phased out, with retirees' allotments getting cut in half in 2018 and completely cut off in January 2019, according to the Canadian Broadcast Corporation.
In a letter to employees, Labatt vice-president Lindsay King cited "the rising overall cost of maintaining a full benefits package, including health care coverage for retirees" as the reason for the cut.
So how much free beer were retirees getting? About a case of beer a week.
Cutting free beer for retirees isn't sitting well with union leaders.
"It's certainly not the way it was in the past, when there was fanatical devotion to the brand and the company," David Bridger, the president of the Service Employees International Union, which represents workers at Labatt's brewery in London, Ontario, told The New York Times. "Today it's just a job."
Anheuser-Busch InBev owns the Canadian brewer.
Pennsylvania Governor Signs Bill Allowing Distributors to Sell Six-Packs
Pennsylvania's antiquated alcohol rules just received a refresh. On Tuesday, Keystone State Governor Tom Wolf signed a bill into law allowing distributors to sell six-packs of beer.
"Pennsylvanians have waited decades to bring their beer and liquor systems into the 21st century," Wolf said in a press release. "I'm proud today to sign this bill, supported by Republicans and Democrats alike, to ensure that the commonwealth is more inviting for customers and businesses."
For more details on the bill, including other updated alcohol laws, click here.
Breakthru Colorado Adds 16 Breweries with the close of CR Goodman Deal
A consolidation of two Colorado wholesalers has brought brands from 16 craft breweries under Breakthru Beverage Colorado's purview.
In September, Breakthru acquired craft and import beer wholesaler CR Goodman, and now it has officially added brands that had been sold by CR Goodman to its portfolio. Joining Breakthru will be Left Hand, Upslope, Funkwerks, Bristol, River North, Odd 13, Stone Brewing, Firestone Walker, North Coast, Dogfish Head, Victory, Boulevard, Ninkasi, New Holland, St. Killian's Importing and S&H Imports.
"The breweries had options for distribution in Colorado, so the fact that all 16 are joining BBC is truly remarkable," Breakthru executive vice president Jeremy Tostrup said in a press release. "This is a testament to all of the great work we have done as an organization, over the years, to be the distributor of choice for craft beer in Colorado."
Corwin Beverage and Kendall's Pioneer Merge
The owners of Corwin Beverage started Kendall's Pioneer Distributing three years ago with a focus on the growing regional craft beer and wine scene in southwestern Washington state.
Kendall's Pioneer grew to work with more than 40 brands, including Ex Novo, Bearded Brothers Brewing and Backwoods Brewing. Meanwhile, Corwin's brands include Pepsi, Mountain Dew and Gatorade, among others.
On Monday, leadership with the two companies announced they would be merging the two regional food and beverage distribution companies.
"As our businesses evolve and the marketplace changes, it became apparent that we are a stronger and more scalable company by combining forces," Corwin CEO Keith Richards said in a press release. "The combined effort brings a fresh entrepreneurial spirit to Corwin Beverage while providing substantial distribution and sales leverage for Kendall's Pioneer and its suppliers."
The unified company will work from Corwin's headquarters near Ridgefield, and the merger is expected to be completed by the end of the year. However, Kendall's Pioneer general manager Erik Bjerkman "will maintain a unique sales and merchandising effort for regional craft brands."
Craft Expansions Galore:
Karl Strauss Opening Los Angeles Satellite Brewpub
San Diego-based Karl Strauss Brewing Company is opening a satellite brewpub at 600 Wilshire Boulevard in downtown Los Angeles with a seven-barrel brewhouse, two 14-barrel fermenters and three 14-barrel brite tanks, according to a press release.
The 24-tap LA brewery will serve as Karl Strauss' research-and-development facility for small-batch beer experiments. The new brewery is slated to open November 21.
Golden Road brewpub Headed to Sacramento
A-B InBev-owned Golden Road Brewing is planning to build a brewpub in Sacramento, the Sacramento Bee reported.
The Los Angeles-based brewery will reportedly replace a long-shuttered laundromat, which is being demolished in favor of a brewery, restaurant and beer garden.
Fat Head's Plans New Production Brewery
Fat Head's Brewery is looking to double its capacity by moving to a bigger facility in Middleburg Heights, Ohio, according to the Cleveland Plain Dealer.
Fat Head's has reportedly filed a request with the Cuyahoga County Department of Development to build a 125,000 sq. ft. production brewery with a tasting room and a restaurant. The company is seeking a $1.5 million loan through the Cuyahoga County Job Creation Fund for the project; the total project costs are estimated at $11.4 million.
The new facility could eventually push Fat Head's capacity to 60,000 barrels a year.
"This isn't about 'get rich quick,'" Fat Head's Matt Cole told the Plain Dealer. "It's about getting our beer to more people. I want to be a stronger, local presence."
Brooklyn Brewery's Search For A New Space Continues
The latest in the two-year saga of Brooklyn Brewery's search for its own large-scale production brewery hints at a potential home being the Stewart Airport in Orange County, New York.
In a blog post on the brewery's website, Brooklyn co-owner and CEO Eric Ottaway acknowledged that the site was under consideration.
"We are excited by the options available to us, and we thank NYC, NYS, and the Port Authority for their help in finding suitable locations," Ottaway wrote. "We anticipate making our final choice of location by the end of this year."
It's not a done deal yet, but the Times Herald-Record reported details of a potential deal for the $80 million, 250,000 sq. ft. brewery and warehouse to locate there on a 60-year lease.
The Herald-Record noted that a lease would go into effect next April, however, Brooklyn has 60 days to perform geotechnical tests on the site and to withdraw from the commitment.