Alabama Moves to Let Brewers Sell Direct to Consumers
Alabama brewers may soon be able to sell their products directly to consumers. Lawmakers are expected to propose legislation this year recommending sweeping changes to the state's current restrictions on brewery zoning and sales.
This Tuesday, the Alabama Alcoholic Beverage Study Commission finalized a list of new allowances they intend to include in a forthcoming bill. The changes would allow beer makers to making less than 60,000 barrels per year to sell up to 288 oz. per consumer, per day, directly to consumers for off-premise consumption.
The proposed changes come at a time when one lawmaker in Georgia, the only other state to not allow direct-to-consumer sales by brewers, revealed his own plan to file a bill that would grant breweries similar privileges.
If passed, the commission's suggestions would also end a statewide requirement that brewpubs be located in historic buildings or "economically distressed" neighborhoods. In addition, brewers would be allowed to deliver up to two kegs of product directly to a charitable event.  
The commission was created last year to review current regulations of the state's alcohol industry and provide the legislature with recommendations on how to improve the laws.
Senator Paul Sanford, who acted as co-chairman of the commission, told the Montgomery Advertiser the group now plans to work with the Alabama Law Institute to form a bill.  
Alabama's legislature will gather on February 2 for the start of its 2016 regular session.
Pyramid Shutters Walnut Creek Outpost
After 14 years of operation, Pyramid Breweries has closed its pub in Walnut Creek. The location is the most recent California-based Pyramid Alehouse to close in the last two years
The brewery shut down its 18-year-old pub in Berkeley last June, just two years after closing the Sacramento location it had ran for over a decade.
In a press statement, parent company North American Breweries said the decision is part of a larger plan to consolidate and strengthen the Seattle-based brewery's brand and west coast operations.
"I want to thank the Walnut Creek team for their support and contributions to our organization. They have been outstanding representatives of the company," said Kris Sirchio, chief executive officer of North American Breweries. The company also noted that all of the pub's employees were offered a severance package.
The Walnut Creek pub was Pyramid's last Alehouse in the state of California, leaving it's taproom at the Oakland International Airport as the brewery's only remaining retail location in the state. According to the brewery's website, Pyramid has two remaining alehouses in Seattle and Portland, Ore.
What 2016 Looks Like for Green Flash's New Brewmaster  
In an interview with the San Diego Reader this week, Green Flash Brewing's new brewmaster, Erik Jensen, described his vision for the brewery's future. Branching away from the path laid out by his predecessor Chuck Silva, Jensen plans to develop more subtle but unique brews rather than the aggressively hopped West Coast style IPAs that consumers have come to expect from the brewery.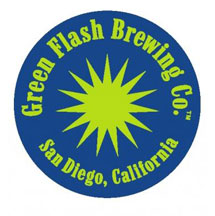 Jensen took last September when former brewmaster Chuck Silva resigned his 11-year post to start Silva Brewing Company.
"Under the guidance of brewmaster Erik Jensen, this team will continue to produce award-winning and innovative Green Flash beer," Mike Hinkley, the founder and CEO of Green Flash said at the time of the personnel change.
Jensen hopes that innovation will come in the form of previously unexplored styles for the brewery — like a dry hopped lager, hoppy wheat beer, or kettle sour. He will also lead Green Flash's 4th annual Hop Odyssey Series this year, which showcases hop varieties from around the world through single-hop brews.
Creativity aside, leading a brewery of Green Flash's size is no small task to enter into. Jensen is now responsible for a team of roughly 30 brewers and a projected 100,000 barrels of beer this year.
He also takes on the role during a time of major expansion for the brewery. In the past 15 months, Green Flash has begun selling its first 6-packs, acquired Alpine Brewing, and began building a second brewery in Virginia Beach, Va. The new 58,000 sq. ft. facility, which will add about 100,000 barrels of capacity annually, is expected to be complete sometime this year.  
Asahi, S.A. Damm Among Final Bidders for Peroni and Grolsch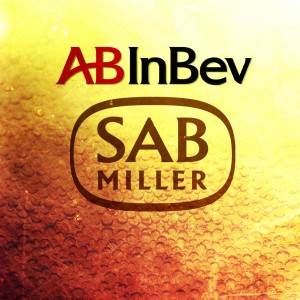 A pair of international beer companies and a number of private equity firms have submitted bids for the Peroni and Grolcsh brands, which are being divested as part of AB InBev's $108 billion takeover of SABMiller, Reuters reports.
Japan's Asahi Holding's Group and S.A. Damm of Spain each placed offers by yesterday's deadline, Reuters said. Among the private equity bidders were Europe's PAI Partners, BC Partners and EQT, as well as American firms Bain Capital and KKR.
Earlier this week, The Wall Street Journal reported three Asian beer companies had separately announced their interest in purchasing the brands. San Miguel and Thai Beverage PLC also presented themselves as prospective buyers, but it is unclear if either company put forth a bid in time.
Plans to sell the brands were announced last month as part of planned divestitures A-B InBev intends to make in order to acquire the world's second largest brewery, SABMiller. At the time, the brands were reportedly worth an estimated $1 billion each.
According to Reuters, Asahi lined up funding for a bid of more than $3 billion to acquire the brands, while the private equity buyers valued them at just over $2 billion.
A-B InBev will review the list of bidder and a sale is scheduled for March.
Yuengling Begins Distributing in Mississippi
D.G. Yuengling & Son, Inc. began distributing to Mississippi this week, the 18th state where its products are now sold. The 187-year-old beer maker is launching its brand in the new market with core products Yuengling Traditional Lager, Yuengling Light Lager, and Yuengling Black & Tan.
"As America's oldest brewery, we're excited to be able to grow into new markets. Our success and growth is a tribute to our great fans, as well as the hard work of our employees and wholesalers," said Richard Yuengling, president and owner of Yuengling, told Hattiesburg American in an official statement.
The nation's largest craft brewery has signed agreements with Southern Beverage Company, Rex Distributing Company A&B Distributing Company, and Southwest Distributors for coverage throughout the state.