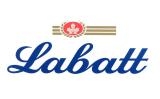 Toronto, Canada and St. Louis, Missouri – Labatt Breweries of Canada and Anheuser-Busch announced today the appointment of Marcelo Abud as Business Unit President, Canada. Marcelo most recently served as regional vice president in the Midwest U.S. for Anheuser-Busch, where his team grew market share and net revenue. Marcelo will replace Jan Craps, who has been named as zone president, Asia Pacific South.
These appointments are conditional upon and will only take effect following the completion of the proposed combination of AB InBev and SABMiller, which we expect to happen on October 10, 2016. Completion remains conditional on various conditions, including AB InBev and SABMiller shareholder approval.
"I am thrilled to take on this new challenge and continue to build upon the success the Canadian team has achieved in the last few years," said Marcelo. "Labatt has such a rich history and heritage in Canada – with the best beers in the business – and I'm honored and energized to lead the Canadian team during this exciting and evolving time for beer."
Marcelo joined AB InBev in 1999 and has held several positions of increasing seniority within the company. After success as a regional sales director in the north and southeast areas in Brazil – delivering strong market share performance and leading strong teams – Marcelo was appointed as head of soft drink sales for the AB InBev portfolio in Brazil in 2008. He went on to serve as vice president of sales for the north and southeast regions in Brazil before joining the Anheuser-Busch team in 2014 as regional vice president for the Midwest U.S. As president of Labatt, Marcelo will also join the leadership team for the North American zone, reporting directly to the zone president for North America, João Castro Neves. The appointment is effective on October 10, 2016.
João Castro Neves, zone president, North America commented, "Marcelo has a strong track record of impressive results and topline growth, and I am delighted to welcome him to our zone leadership team as business unit president for Canada. This is an exciting next step for him and the entire team at Labatt."
About Labatt Brewing
Established in 1847, Labatt is one of Canada's founding businesses and oldest brewers. Today, it has over 3,000 employees and a portfolio of more than 60 quality beers made in six breweries from Newfoundland to British Columbia, as well as three craft brewers: Toronto's Mill Street, Turning Point in B.C., and Archibald Microbrasserie in Quebec. Labatt's regional brands and iconic Canadian favourites include Alexander Keith's, Kokanee, and Labatt Blue (Bleue in Quebec). Other brands include ready-to-drink beverages such as Palm Bay, Mike's Hard Lemonade and the Okanagan Cider brands. As an integral part of Anheuser-Busch InBev, the world's leading brewer, Labatt also sells world-renowned beers such as Stella Artois, Budweiser, Bud Light, Corona and Goose Island to consumers across Canada.
About Anheuser-Busch
For more than 160 years, Anheuser-Busch and its world-class brewmasters have carried on a legacy of brewing America's most-popular beers. Starting with the finest ingredients sourced from Anheuser-Busch's family of growers, every batch is crafted using the same exacting standards and time-honored traditions passed down through generations of proud Anheuser-Busch brewmasters and employees. Anheuser-Busch owns and operates 19 breweries, 21 distributorships and 22 agricultural and packaging facilities, employing more than 16,000 people across the United States. For more information, visit www.anheuser-busch.com.