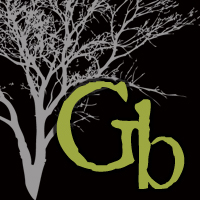 CHICAGO, IL – In a new agreement announced today, Greenbush Brewing Company and Wirtz Beverage Illinois will join forces to distribute the brewer's craft beer brands in Chicago and throughout Illinois. Greenbush, based in Sawyer, MI, is not new to the Chicago market, though the agreement with Wirtz will be the first opportunity for the brewer to sell and market their brands statewide in Illinois.
"This partnership with Wirtz Beverage represents a really excellent opportunity for Greenbush to build our brand," says Greenbush co-owner Scott Sullivan. "It allows us to work alongside a partner with a longstanding reputation in the market, building a craft beer program from the ground up. It's a great opportunity for us to grow together."
In the near term, Greenbush will focus on the Chicagoland on-premise market. Growth plans by the brewery include packaging its Anger, Dunegras, Closure, Distorter, Brother Benjamin and Retribution brands. The package rollout will begin this month in Michigan and follow shortly to Illinois.
"There is a huge market for craft beer and the investments we've made and the success we've had thus far really support that," noted Julian Burzynski, WBI Senior Vice President. "We have the most knowledgeable people in the market and a statewide reach to build these brands. We know we can help Greenbush with a long-term growth strategy."
The Wirtz Beverage craft beer team includes more than 100 Cicerone certified sales consultants statewide and Master Cicerone and Cicerone Level II specialists. The company is strategically expanding its craft beer portfolio to include local, regional and national partners.
The new agreement will be effective February 1, 2013.
About Greenbush Brewing
Prior to summer 2011, Scott Sullivan, Justin Heckathorn and Jill Sites handed out more than 9,000 bottles of homebrewed beer to everyone they could think of, and Greenbush Brewing Company was born. Opened in June 2011 in Sawyer, Michigan, the burgeoning brewery creates beer with names like Anger, Closure, Mammoth and Doomslayer—and with nothing under 6% ABV, the monikers are indicative of the styles. The brewery serves beer and food out of its Sawyer taproom seven days a week and currently distributes throughout the state of Michigan, in metro Chicago and Northern Indiana.
About Wirtz Beverage Illinois
Wirtz Beverage Illinois is the state's most established alcohol beverage distributor with operations statewide serving premium wine, spirits and craft beer brands. The company is an affiliate of Wirtz Beverage Group, one of the nation's leading alcohol beverage distributors. With nearly $2 billion in annual sales and 3,000 employees, Wirtz Beverage Group has operations in Illinois, Iowa, Minnesota, Nevada and Wisconsin.