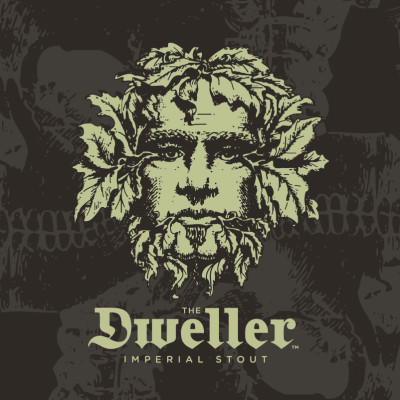 Asheville, N.C. — Green Man's acclaimed Imperial Stout, The Dweller, will emerge from the shadows for a bottle release on January 22.
Robust and warming, this 10% monster of a beer has deep notes of roasted coffee, dark chocolate and burnt toffee. The thick and viscous body suits sipping beside a fire on a wintery day. With a score of 91 on beeradvocate.com and a score of 95 on ratebeer.com, it is held high as a prime example of a true to style Imperial Stout.
"We chose a complex variety of roasted malts and moderate hopping to temper the pleasant sweetness of this beer," explains John Stuart, head brewer.
This year, The Dweller will be available in a functional new format: 12 oz bottle 4 packs. A draft only sneak peek of this limited brew will be unveiled at the brewery on New Year's Eve.
About Green Man Brewery
The legendary Green Man has existed for centuries but it's no myth that he's been brewing great beer in Asheville since 1997. Green Man has been producing some of the beer scene's most iconic ales for 18 years. The English style flagships are consistently recognized for quality, and the specialty and barrel-aged offerings are highly sought after.
Green Man is currently undergoing a 25,000 square foot expansion next to the current facility on Buxton Avenue in downtown Asheville. It includes a state of the art Kaspar Schulz brewhouse, a packaging hall with a KHS bottling line and CombiKeg, an indoor/outdoor tasting room loft, and a retail shop. For information and tours, visit: greenmanbrewery.com