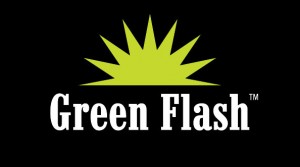 Longtime Green Flash Brewing brewmaster Chuck Silva has resigned from the company after nearly 11 years, the brewery announced today.
In a statement, Silva — who lends his name to the company's highly touted Silva Stout — said it was "so fulfilling to play such a major role" in helping to grow Green Flash to the 64,000-plus-barrel operation it is today.
"Together, we've come further and grown larger than I could have ever foreseen. I couldn't have done it alone and I thank every member of the craft community that helped me along the way," he said. "But it's always been my dream and personal long-term goal to brew on my own terms. Now is the time to go for it."
With his wife, Mary Jo, Silva, who joined Green Flash in 2004, is now working on building Silva Brewing Co. in California's San Luis Obispo County.
Reached by Brewbound, Mike Hinkley, founder and CEO of Green Flash, said the company will remain "forever grateful" for Silva's contributions over the years, wishing him the best in his future endeavors.
"Over the past 11 years, he has created the recipes for wonderful beers that have captivated our fans and helped make Green Flash the company it is today," said Hinkley. "Chuck has both mentored and inspired our brewers and leaves us with a team created in his image — talented, creative and hard working."
Green Flash has promoted Erik Jensen, its head brewer who has lead day-to-day operations for the company over the last four years, to fill the "brewmaster" role vacated by Silva.
"Under the guidance of brewmaster Erik Jensen, this team will continue to produce award-winning and innovative Green Flash beer," Hinkley added.
Earlier this month, the company, which is in the process of building a second production facility in Virginia Beach, Va., also named a new chief operating officer as it continues to grow rapidly. Green Flash expects to produce upwards of 100,000 barrels in 2015.