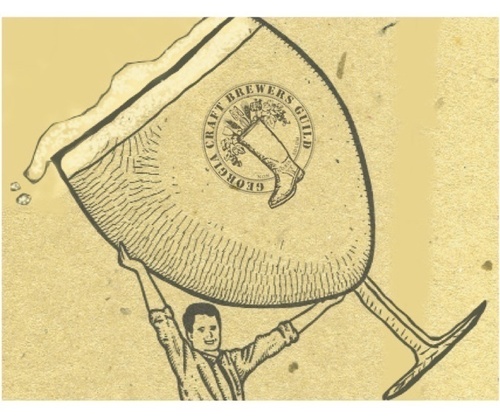 ATLANTA, Ga. — Wednesday July 16th, 2014 – The Georgia Craft Brewers' Guild, Georgia's trade organization representing craft breweries and brewpubs, has named Nancy Palmer as its new Executive Director.
Ms. Palmer, formerly the Vice President of Development for the Georgia Craft Brewers' Guild, will continue in her duties of fundraising and development while also bringing her expertise and experience to the marketing, legal, regulatory, and legislative needs of the Guild. The Georgia Craft Brewers' Guild is a 501(c)(6) which was founded in 2010 to "promote, protect, and further craft beer in Georgia." Ms. Palmer is the organization's first Executive Director.
"Nancy has been a wonderful asset to the Guild for the past 2 years, and we are very excited to see her work as our Executive Director," said John Pinkerton, President of the Georgia Craft Brewers Guild and owner of Moon River Brewing Company in Savannah. "Her dedication to the brewers and business owners in our organization has lead to the Guild's rapidly expanding presence in Georgia's craft beer movement."
Before accepting this position with the Guild, Ms.Palmer worked as a sommelier, restaurant consultant, and food and beverage writer. "Nancy's industry experience in both for-profit and non-profit sectors, and particularly her media experience, is a boon for the Guild," noted John Cochran, owner of Terrapin Beer Company in Athens.
Ms.Palmer graduated from the University of Georgia in 2005, with a BA in Philosophy. She currently resides in Athens.