Welcome to the club, D.G. Yuengling & Son. Glad you made it, Narragansett. Sorry about the trouble, August Schell Brewing. Forget the controversy, feel free to use rice and corn, just stick with tradition, ok?
The Brewers Association (BA) — a not-for-profit trade group representing the interests of small and independent American craft brewers — last week voted to revise its at-times controversial definition of what it means to be a "craft brewer." By softening its stance on adjunct ingredients like rice or corn to allow breweries using "traditional or innovative brewing ingredients" to fit the definition of craft, the BA also brought millions of barrels of beer under the craft tent — a move that will allow it further tout the growth of craft brewing as a category.
But before we get too far ahead, let's lay out the BA's past and present guidelines for being a part of the craft brew club.
According to the group's 2013 definition, an American craft brewer was:
Small: Annual production of 6 million barrels of beer or less. Beer production is attributed to a brewer according to the rules of alternating proprietorships. Flavored malt beverages are not considered beer for purposes of this definition.
Independent: Less than 25% of the craft brewery is owned or controlled (or equivalent economic interest) by an alcoholic beverage industry member who is not themselves a craft brewer.
Traditional: A brewer who has either an all malt flagship (the beer which represents the greatest volume among that brewers brands) or has at least 50% of its volume in either all malt beers or in beers which use adjuncts to enhance rather than lighten flavor.
The basic framework from those guidelines is still in place, but one major change has been made to the "traditional" element of the craft brewer standards, which makes room for more breweries. The announcement came just a few days after the organization's Board of Directors — which is made up of brewery owners like Dogfish Head's Sam Calagione and Deschutes' Gary Fish, among others — voted to amend the definition.
In the eyes of the BA, and American craft brewer is now:
Small: Annual production of 6 million barrels of beer or less (approximately 3 percent of U.S. annual sales). Beer production is attributed to the rules of alternating proprietorships.
Independent: Less than 25 percent of the craft brewery is owned or controlled (or equivalent economic interest) by a beverage alcohol industry member that is not itself a craft brewer.
Traditional: A brewer that has a majority of its total beverage alcohol volume in beers whose flavor derives from traditional or innovative brewing ingredients and their fermentation. Flavored malt beverages (FMBs) are not considered beers.
So that means brewers like Yuengling or Narragansett, who had adhered to a "traditional" recipe that called for adjunct brewing ingredients like corn and rice, are now craft brewers.
Paul Gatza, the director of the BA explained the rationale behind the decision.
"The idea, originally, was to show what certain companies had in common and then try to differentiate based on those common principles," he said. "Small, independent, local roots — those types of ideas are really what we have been emphasizing all along. Brewers who had been in business for 150-plus years weren't considered traditional under our definition and we are seeing more craft brewers who are experimenting with adjunct grains or simple sugars."
Priorities
So one of the newly minted craft brewers, Narragansett Beer CEO Mark Hellendrung, said the ruling better reflects the BA's true intentions when it launched the craft versus crafty debate in 2012, a move that keyed the cars of several beer companies, including craft-focused and global brewers alike.
"If you boil the definition down, it is purely based on ownership and size," Hellendrung said. "I guess if you are using it to frame what a craft brewer is, it probably is a valid way to look at it these days."
While the new definition does further shift the BA's priorities toward ownership and size, Gatza said, "I'll keep talking about the importance of quality, local and fresh."
As for the previous definition, Gatza added, "We have never said that beer from a large brewer is bad or that adjunct brewing is bad, it was just different."
But that's not what Jace Marti, the head brewer at August Schell, suggested when he penned a statement in 2012 criticizing the BA for characterizing August Schell as a brewery that produced beer with adjuncts to lighten rather than enhance flavor.
"The question we have for the Brewers Association is why are we being punished for brewing with a locally grown ingredient, which started out of necessity, and has continued out of tradition," he wrote.
"We put the same amount of pride and effort into producing our American Lagers as we do our line-up of all-malt "specialty" beers, since we can't dare call them 'craft,'" he continued. "I know for a fact the same holds true for our friends at the Yuengling and Straub breweries. For you to say that the three oldest, family-owned breweries in America are "not traditional" is downright disrespectful, rude and quite frankly, embarrassing. If you want to keep us on your list of shame, then so be it. That is your decision. We will continue to pour our heart and soul into every drop of beer that we make in this small, independent, and traditional brewery. Just like every other craft brewery out there does, and just like we have done for over a century and a half. Shame on you."
15 months later, it appears August Schell will be removed from the so-called "list of shame." But will that confuse consumers?
"It might," said Gatza. "Beer drinkers make up their own minds about what a craft beer is. It might send a bit of a mixed message, but we have never told people what they should drink."
20-by-20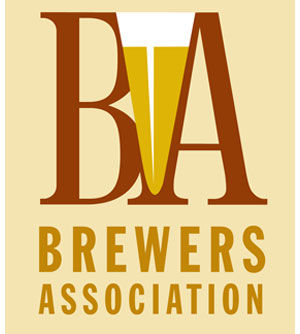 At the same time the changes to the definition were made, the BA's board also approved revisions to its mission, which had previously been to obtain 10 percent market share by 2017. The new mission now states that by 2020, American craft brewers (as defined by the BA) will have more than 20 percent market share.
They're calling it's the "20-by-20 objective" and achieving the goal will undoubtedly be made easier by the addition of about 3 million barrels of beer from Yuengling, and hundreds of thousands more from breweries like Narragansett, Schell's, Straub Brewery and Minhas Craft Brewery.
Nonetheless, Gatza said the board didn't make the decision to broaden the definition of a craft brewer in order to pad its annual report of craft beer barrels brewed, but he also didn't deny that it will aid the association in its goal of obtain a 20 share.
"If one assumes that brewers like Yuengling and Minhas and Schell's fit the new definition, between them, they would add over a share point," he said. "When craft brewers go into retailers, having the higher share is a nice selling point to say that craft might warrant more shelf space."
The BA will release its official 2013 industry review on March 17 and, while Gatza couldn't share specific figures, he said craft likely gained a full share point of overall beer volumes in 2013. The 2013 numbers do not include the companies newly christened as craft under the broader definition. Those companies will be reflected in the BA's 2014 figures, which will be released next year.
"We're probably looking at about 7.5 percent volume share for craft in 2013," he said.
That's up from 6.5 percent (13 million barrels) in 2012.
Additional changes
The organization also revised its purpose to read: "To promote and protect American craft brewer, their beers, and the community of brewing enthusiasts."
Prior to the change, the purpose read "To promote and protect independent American brewers, their craft beers and the community of brewing enthusiasts."
Noticeably absent from the revision is the use of the word "craft." Fish explained the reasoning in a press statement.
"In spirit and action, our purpose remains unchanged," he said. "Removing the previous reference to 'craft beers' — which the Brewers Association does not define, but rather leaves to the beer enthusiast — allows the focus to remain on the craft brewers the BA works to promote and protect."
A complete listing of the revisions is included in the association's email to its members, which can be accessed here.
Additional comments from Gatza can be found on the BA blog.