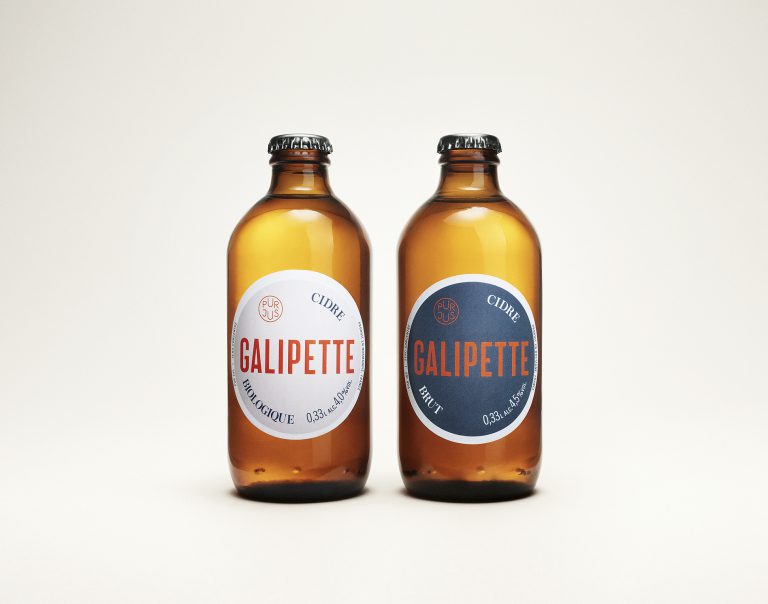 France — Galipette Cidre is a pure French cider made of 100% fermented apple juice and never from concentrate. It is locally produced and bottled in Brittany and Normandy.
Galipette is made of hand picked cider apples that are grown by local farmers in Northwest France. Galipette is naturally gluten-free and no sugar, sweeteners, or water is ever added. Galipette Brut is made in Brittany and Galipette Biologique in Normandy. Both areas are home to world´s best cider of highest quality since centuries.
The round shape of the bottle and the label is inspired by an old apple crush and the shape of the fruit itself. Galipette can be enjoyed by sipping it directly from the bottle or pouring the cider in a glass over ice. Either way, the rich aroma of pure fruit and the delicious, refreshing taste can be experienced.
Cider Supply Co., the marketing company and owner of the brand has entered long term strategic agreements with Multibev AB in Sweden and Strag Gruppen in Norway.
Multibev AB is part of PrimeWine Group and one of the largest alcoholic beverage importers in Sweden.
"Galipette sets a new standard with its 100% pure juice offering. The product is not only clean from added sugar, sweeteners and concentrate, but it also has the unmistakable, natural taste of apple. Demand for natural products is higher than ever and so Galipette offers us a hugely relevant proposition considering the long term trend. The relevance combined with outstanding branding work makes Galipette unique on the marketplace." says Richard Keller, Commercial Director of Multibev Swede.n
Strag Gruppen is one of Norway's leading importers of beer, wine and spirits with the aim to sell "Products for the good life" and currently holds prominent brands such Ballast Point, Vedett, To Øl, Erdinger and New Belgium Brewery amongst others, as part of its beer portfolio.
"Galipette Cidre is an unique cider which fits into our strategy when it comes to quality. The products have a great design and super taste.  It's also a big benefit that one of the products is organic as this fits into the growing trend of organic products in Norway." explains Arnstein Nilsson, Product Manager at Strag A/S.
GALIPETTE BRUT 4,5%, 330ml
Golden coloured, clear, and slightly sparkling, Galipette Brut has an unmistakable scent of rich apple, and a dry taste full of lively fruit.
GALIPETTE BIOLOGIQUE 4,0%, 330ml
Amber-toned, clear and slightly fizzy, Galipette Biologique gets its semi- sweet richness from the natural sugar of apples, creating a taste of pure fruit with a soft aroma of floral notes.
About Cider Supply Co.
Cider Supply Company (CSCo.) develops and markets premium apple cider made of superior ingredients. Our foundation lies in local craftsmanship and European cider making heritage. With our distinctive high quality products developed together with the finest cider houses in Europe our aim is to become the natural choice among quality pursuing urban consumers.