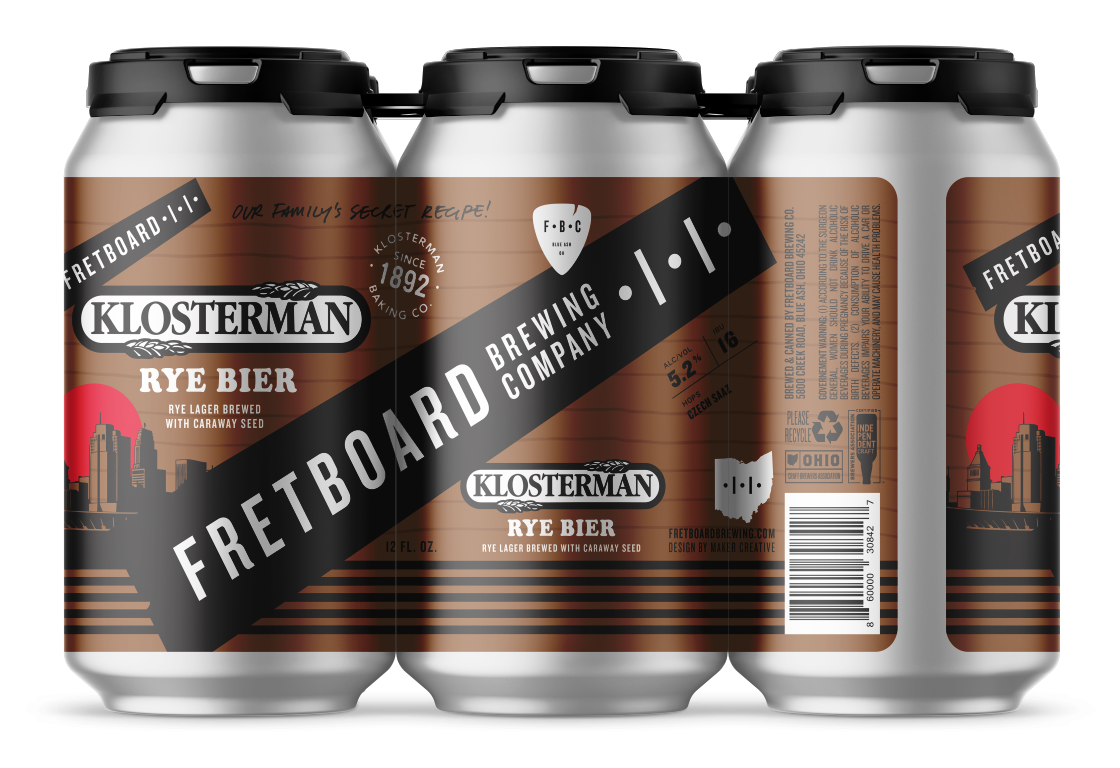 BLUE ASH, Ohio — Fretboard Brewing Co. of Blue Ash, Ohio 45242, is turning one! To celebrate, we are throwing a party dubbed Jam Session 2018.
During Jam Session 2018 we will have bands from all over the US rocking the Fretboard stage on Nov 2nd, 3rd, and 4th. Headlining the event will be a band from Nashville, TN called Blackfoot Gypsies. Along with great music, we will be releasing our first collaboration beer with renowned 125 year old Cincinnati, Ohio bakery,  Klosterman Baking Company, who specializes in true hearth style breads.
One of their most popular brands is Cincinnati Rye,  a true German rye bread with tones of spice and caraway seed. Fretboard reached out to the bakery for some inspiration on a new beer and both teams decided on a true German rye bier.
Klosterman Rye Bier is a copper colored lager with hints of spice and flavors and aroma's of rye bread that comes from a blend of caraway seed added to the beer. Klosterman Rye Bier will be released in 6 pack 12 ounce cans at the brewery Nov 3rd and local Cincinnati retailers shortly there after.