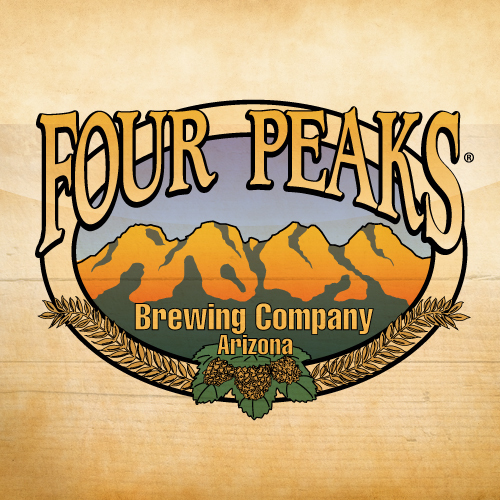 Anheuser-Busch has made its sixth craft brewery acquisition, today announcing the purchase of Four Peaks Brewing, the largest craft brewery in Arizona.
Four Peaks will join a growing roster of craft brands, including Golden Road Brewing, Elysian Brewing, 10 Barrel Brewing, Blue Point Brewing and Goose Island, all of which are now part of what A-B calls "The High End" business unit.
The transaction, which is set to close in the first quarter of 2016, underscores A-B's continued strategy of acquiring regional craft players with a strong local focus — Four Peaks will sell all 70,000 barrels it produces in 2015 within Arizona.
But the deal also indicate a growing focus on purchasing companies with strong retail businesses.
Tempe, Ariz.-based Four Peaks owns and operates three primary locations — including the 8th Street Brewery & Pub in Tempe, the Wilson Street Brewery & Tasting Room in Tempe, and the Grill & Tap in Scottsdale — as well a location at Phoenix's Sky Harbor Airport.
A-B's other purchases in 2015 — Golden Road and Elysian Brewing — also included strong retail components. Elysian Brewing operates four locations throughout Seattle, in addition to its 35,000 sq. ft. "Airport Way Brewery."
Golden Road, meanwhile, boasts a 600-seat pub at its original location and opened its Anaheim tasting room (part of a larger secondary production facility) in November. It also recently opened a 20-tap growler station inside of L.A.'s Grand Central Market and is planning to open a brewpub at Los Angeles International Airport in 2016.
10 Barrel, too, has three locations of its own — in Bend, Ore., Boise, Idaho and Portland, Ore.. And Blue Point Brewing is in the midst of its own expansion, which will include a larger tasting room.
In a conversation with Brewbound, Andy Goeler, A-B's CEO of Craft, said he doesn't see the retail element as a primary focus when looking at potential craft deals. Instead, he explained, it simply enables the company to connect more directly with drinkers.
"These pubs offer for us, as we do partnerships, the continued ability to reach craft consumers and we look at them as an opportunity for making great connections," he said.
So if it wasn't the Four Peaks pubs that enticed A-B, what was it?
The opportunity to add a craft brewery with a unique flagship, Goeler said, was a "big part of the decision." 60 percent of Four Peaks' sales come from Kilt Lifter, a malty Scottish-Style ale that brewery co-founder Andy Ingram described as "unassuming."
"Kilt Lifter is a fantastic beer," said Goeler. "It is very different than some of the flagship core brands in other markets where we have established partnerships."
For his part, Four Peaks' Ingram said the opportunity to gain access to A-B's nationwide network of wholesalers, especially as it considers adding out-of-state distribution, was a major consideration.
"It was time to partner up with someone who could get us into the right distribution channels and give us access to resources," he said. "We have always had slow, deliberate growth. Going out of state is a big issue for us and being a part of the A-B distribution network is great."
But in order to help ensure a deal would still benefit both A-B's and Four Peaks' long term growth plans, Ingram said, a state law capping production at 40,000 barrels for microbreweries needed to be changed.
Earlier this year, Four Peaks and other Arizona breweries lobbied for increases that would enable "microbreweries" to maintain their additional brewing, restaurant and retail locations as they grew. Ingram was a driving force behind Arizona's Senate Bill 1030 (dubbed the Arizona Beer Bill), which was signed into law in March and bumped the production cap for those companies to 200,000 barrels.
"As far as our deal, it played a part in it for sure," said Ingram. "It allowed us to keep retail, which is how we tell our story. The law had to change."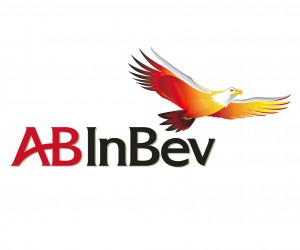 Four Peaks first began considering a transaction in July, Ingram said.
"That was when we first reached out to First Beverage Group," he said.
Four Peaks considered other options, but ultimately felt that partnering with A-B would help ensure the company legacy.
"A-B has done a great job of preserving the culture, the quality of beer and the connections its partner craft brands have with the community,"co-founder Randy Schultz told Brewbound.
"We didn't want to see it fizzle away in two years just for a payout," Ingram added.
So after purchasing six craft breweries and one craft cidery (Virtue Cider) in 2015, where will A-B look to buy next?
Goeler wouldn't tip his hand, saying on that A-B has "a lot of discussions going on."
He also noted that offering A-B distributors a "strong regional brand portfolio" is an important piece of any deal it considers, but that the size of a brewery is less of a factor.
So could the 930,000-barrel New Belgium Brewing, which is reportedly for sale, be a potential target?
"Nothing is too big," said Goeler, when asked if A-B would consider a deal with the country's fourth largest craft producer. "Our doors are always open and our phones are always ringing."
Editor's note: In an earlier version of this story, Andy Ingram was quoted as saying that the sale consideration process began "eight months ago." Ingram later clarified the dates in which Four Peaks engaged First Beverage Group, who acted as the company's financial advisor.