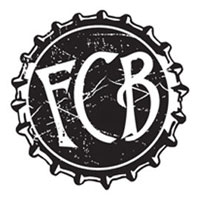 Fort Collins, Colo. — The Fort Collins Brewery (FCB) is gearing up for the premier U.S. beer festival and competition, the 33rd Annual Great American Beer Festival, October 2-4 at the Denver Convention Center.
More than ever before, FCB is sending eight different beers to be poured alongside hundreds of other craft beers from across the nation. FCB will have presence at the GABF Public Tasting Pavilion, Brewers Studio Pavilion, Farm-to- Table Pavilion and Draft Magazine's VIP Lounge.
The newest addition to FCB's core brands, 1020 Pale Ale, releasing to the public on October 20th, will release early to GABF attendees at the Public Tasting Pavilion. Accompanying 1020 on the main stage will be FCB's new fall seasonal Oktoberfest, Hop Head Squared (a limited release imperial red) and the highly anticipated Barnaby, Barley Wine from the award-winning Malt Monster series.
Community Collaborations is the topic on hand for FCB's Brewers Pavilion presentation, taking place Thursday, October 2nd from 7:30 p.m. — 8:00 p.m. For 10 years, FCB has been collaborating with local businesses to create special beers to highlight community partnerships. Samples of Mountain Honey Pale Ale, a collaboration with Beau Jo's (Fort Collins) and Trends, a blended barrel aged sour dry hopped black IPA collaboration with Tap and Handle, will be available for attendees to taste.
FCB's philosophy of Create — Share — Savor is taken to the next stage as they partner with Row 34, a workingman's oyster bar out of Boston at the Farm-to- Table Pavilion. Row 34's exquisite seafood dishes, Smoked Mussel Salad and Ceviche will be paired one on one with FCB's GABF medal winning seasonal, DoppelBock and their limited release Autumn Saison.
Barnaby, Barley Wine, featured in Draft Magazine as a cellar series must have will make a second debut Saturday evening at the Draft VIP Lounge.
"When I first started we sent two beers to GABF and four short years later we're up to eight. It demonstrates the growth, confidence and level of quality that FCB has soared to," said FCB's Lead Brewer, Adam Glaser.
Outside of GABF, FCB will be hosting events throughout the week in Denver and Fort Collins. To get a full listing of events, visit http://www.fortcollinsbrewery.com/gabf-specials-events/.
About
The Fort Collins Brewery (FCB) is a family-owned, handcrafted brewery in Northern Colorado, established in 2003. FCB resides in a new 30,000 square foot facility with a full-size restaurant; Gravity 1020 Modern Tavern and a quaint Happy Hour and Tapas Bar. For more information, visit fortcollinsbrewery.com or call 970-472-1499. Create — Share — Savor.