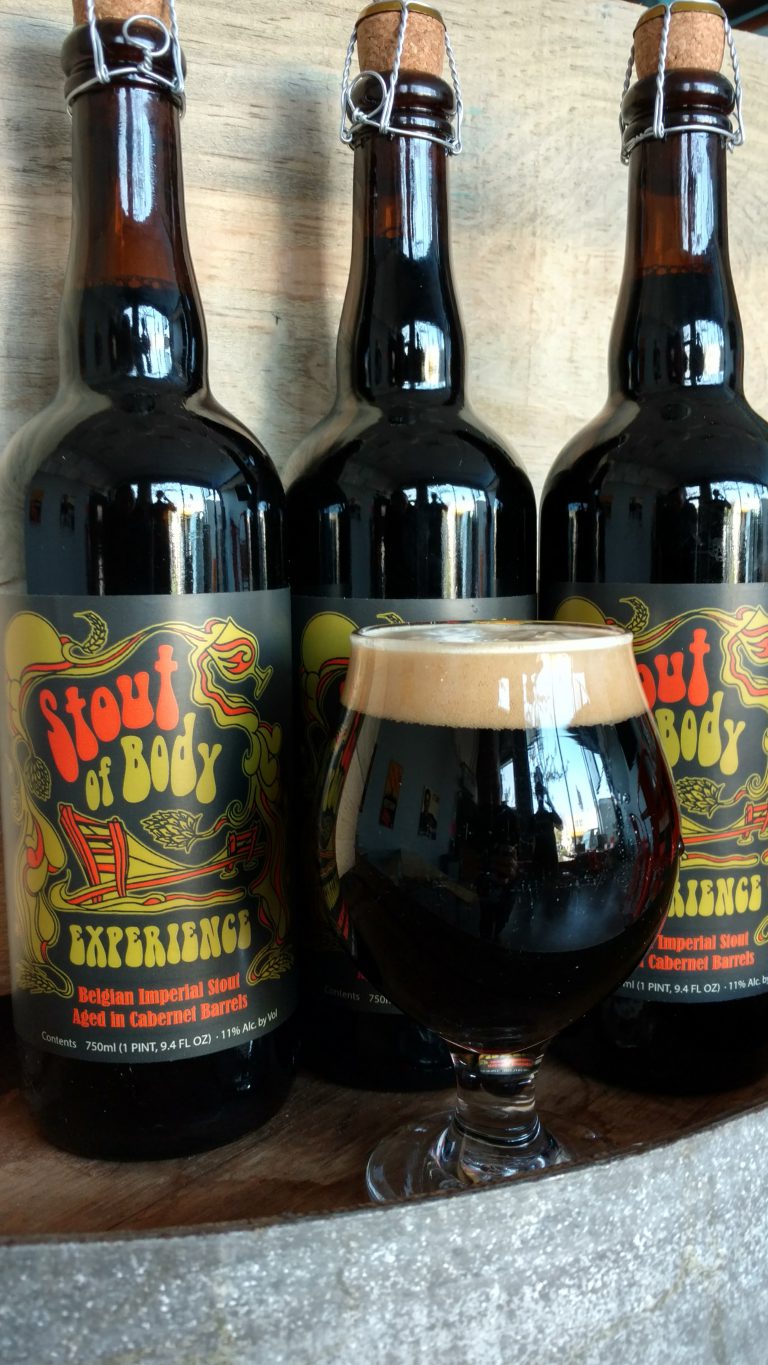 SAN FRANCISCO, CA – Ferment.Drink.Repeat will mark another milestone Friday, Oct. 13 when the tap room opens at 3pm with the release of "Stout of Body Experience", an 11% ABV Imperial Belgian Stout aged in Oro en Paz Cabernet barrels. The beer serves as the first-ever bottle release for the brewery, which opened doors in the summer of 2016.
The brewery scaled up the base recipe for its popular Ol' Black Belgian Stout to Imperial strength before aging the brew in the barrels for four months. The beer, naturally carbonated in hand-bottled, corked, caged, and labeled 750ml Belgian bottles, delivers bold notes of chocolate and roasted malts accented by clove and pepper from the Belgian yeast, and is layered with hints of dark fruit and black currants before closing with a drying finish from the oak-barrel aging.
"While many breweries of course package their product daily, as a small-batch, draft-focused brewery, we are very proud of this product and the time and care we dedicated to making Stout of Body Experience our first-ever bottle release," said owner Shae Inglin. "It really was a labor of love, and we look forward to doing other special beers in the future as we continue to grow."
Located in the Portola Neighborhood on the southern edge of the city, Ferment.Drink.Repeat brews small batches on its in-house, 7-barrel system. Each batch is meticulously hand-crafted – Stout of Body Experience is a limited release, and bottles will only be available for purchase at the brewery. A very limited amount of the beer will also be on draft at the brewery, alongside the base version of the beer that was not barrel-aged, allowing customers to compare the effects of the barrel aging in a side-by-side tasting.