Rhinegeist Brings its Beer to Boston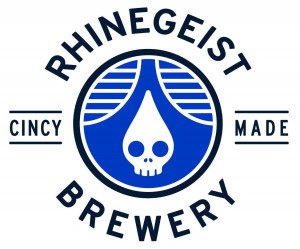 Seven months after it launched its cider brand, Cidergeist, throughout Massachusetts, Cincinnati-based Rhinegeist Brewery this week said it would begin distributing its core beer offerings to the Bay State as well.
In a press release, Rhinegeist — which had previously sent small amounts of beer for festivals and other special promotions — said it would extend its distribution arrangement with Massachusetts Beverage Alliance.
"Having sold the cider for the last seven months, and considering how well it has been received, we are extremely excited about this natural next step," Brian Murphy, the director of Massachusetts Beverage Alliance said in a press release. "The passion and creativity Rhinegeist brings with their beer is astounding and we are thrilled to share them with the Massachusetts market."
Permanent distribution of the company's beer products will begin next week and include The Truth IPA, Crash Pale Ale, Cougar Blonde Ale, Franz Oktoberfest as well as a variety of specialty releases.
In a conversation with Brewbound, Rhinegeist co-founder Bryant Goulding said he thought it would be at least one year before full-time beer distribution began in Massachusetts, but the early success of its cider brand prompted the company to move a bit quicker.
Rhinegeist, which launched in 2013 and scaled quickly to more than 31,000 barrels of beer in 2015, expects to produce around 55,000 barrels in 2016, Goulding said. Approximately 80 percent of that is sold in its home state of Ohio, he added.
"We are up 40 percent in our home market, which feels strong and is on a big base," he said. "It is getting harder to find the accounts that we are not in, but we just hired a business analyst to do that and we are trying to figure out the right way to get to saturation."
Goulding added that the company would also look to expand into two contiguous states in 2017.
Bell's Names Texas Wholesalers
Bell's Brewery today announced formal plans to expand distribution to Texas in 2017, inking agreements with 14 distributors throughout the state.
Beer will begin shipping in the first quarter of 2017, the company said via a press release, and launch celebrations are currently being planned.
The 14 Texas distributors are:
Andrews Distributing
Brown Distributing Company
Del Papa Distributing Company, Inc.
Falls Distributing Company,
GG Distributing Co.
Great Plains Distributors, LP
Kristen Distributing Company
KEG 1 O'Neal, LLC
L & F Distributors, LLC
Mike Hopkins Distributing
Reed Beverage Inc.
Silver Eagle Distributors
Standard Sales Company, L.P.
Tri-City Distributors, L.P.
Bell's Brewery first announced plans to expand in Texas, its 31st, in April. The company has already opened seven new markets in 2016, including Mississippi, Arkansas, Kansas, Louisiana, South Dakota, Nebraska and West Virginia.
Church Street Brewing Company Expands to Florida and Missouri
Illinois' Church Street Brewing today announced plans to expand distribution in Florida, signing a contract with Vintage Distributors, located in the Panhandle.
"Church Street Brewing Company is excited to expand availability of our traditional, quality beer styles to Florida," Church Street brewmaster Joe Gregor said via a release. "We are very excited to add Vintage Distributors to our family of distribution partners."
The company's beers will officially debut at the 30A Craft Beer and Spirits Festival September 30, it said.
Just last month month, Church Street expanded its reach to Missouri, signing an agreement with Artisan Cellars of St. Peters, Mo.
C2 Imports Inks Distribution Agreement with Stawski Distributing Company
Denver-based C2 Imports this week announced a multi-state and multi-brand distribution arrangement with Stawski Distributing Company, a beverage wholesaler servicing 35 U.S. states.
The agreement grants the distribution rights for Vietnam's Huda Beer, Italy's White Pony Brewery and Belgium's St. Martin Ales and Brunehaut Organic Ales to Stawski in a number of states.
Stawski will now sell all four brands in Illinois, Indiana, Iowa, Missouri, Arkansas, Oklahoma, Louisiana, Arizona, Nevada, Idaho, Minnesota, Wisconsin, Michigan, Kentucky, Ohio, Tennessee, Massachusetts, Connecticut, and New York, a press release noted.
A "vigorous" rollout is planned, according to Stawski Distributing director of sales Jim Herbik.
Denizens Brewing Company Expands Distribution to Northern Virginia
Maryland's Denizens Brewing Company last week said it would expand distribution throughout Virginia, signing a distribution agreement with Fairfax-based Ferment-Nation.
"Ferment-Nation is a family-owned distributor in Virginia focused on local alcohol brands, and we are excited to partner with them as their first Maryland brewery," Julie Verratti, brewery co-founder said. "Ferment-Nation believes in partnering with smaller batch, locally owned alcohol producers, which is why we chose them to expand our brand in northern Virginia."
Denizens Brewing has self-distributed its brands in Maryland and Washington D.C. since debuting in 2014.
is excited to announce a partnership with Ferment-Nation of Fairfax, VA. Having self-distributed throughout Maryland and DC since opening in July of 2014, this marks the brewery's debut in the Virginia market.
AleSmith Lands in Australia
Last month, San Diego's Alesmith Brewing announced plans to expand internationally, signing with Experience it Beverages for export opportunities in Australia.
The company's IPA, Nut Brown English-style Ale and Lil' Devil Belgian-style Pale Ale are expected to be available throughout Australia before the end of the month, it said.
"Though steeped in the traditions of the countries from which each style hails, our beers are decidedly West Coast in nature, and we look forward to providing Australians with an authentic taste of our Southern California home," James Valles, the brewery's director of national sales said via a release.
Smuttynose Hits Alabama
New Hampshire's Smuttynose Brewing has broadened its footprint to include Alabama distribution. The company signed a statewide agreement with Birmingham-based International Wine and Craft Beer in late July.
"Working with International is a smart choice for us," Michael Saklad, Smuttynose's national sales director said via a release. "The team at International know their markets and they're really skilled at managing inventory, which is such a crucial skill in today's beer market. We're very excited to work with the team in Birmingham."