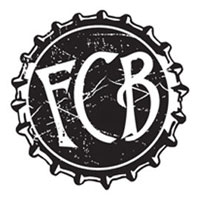 Fort Collins Goes Statewide in Arizona
Beginning early November, Fort Collins Brewery will ship its core lineup and select seasonal offerings throughout Arizona per an agreement with Young's Market Company.
Named after the northern Colorado town it was founded in, Fort Collins will round its distribution footprint out to 23 states with the launch.
"Arizona's thriving craft beer culture made for FCB's expansion into the state a great opportunity," said Tina Peters, the brewery's general manager, in a news release. "With the right relationships in place we're excited to get the FCB brand into the hands of our neighboring state."
The brewery will have additional help gaining a foothold in the market thanks to the recent hire of new brand builder, David Lamberti. The owner of Bev-Ind Brokerage Services, Lamberti will oversee growth in Fort Collins' Arizona and Nevada territories.
Martin City Taps Central State to Fill Out at Home
Martin City Brewing is set to begin distributing on both sides of the state line separating Kansas City, Missouri and Kansas City, Kansas, through a new partnership with Central State Beverage.
According to Pitch.com, the brewery, which up until now has sold beer only on-premises at its its flagship pub and neighboring Pizza & Tap in Kansas City, Missouri, Martin City will roll out kegs to area bars and restaurants on Tuesday.
"It will be kegs only through the winter," Matt Moore, Martin City co-owner, told the website. "We're hoping to get packaged in stores by springtime, but we'll have to see how it goes."
Canned offerings as well as 750 ml bomber bottles will be gradually introduced after winter, the article added.
Additionally, the brewery has acquired a 10,000 sq. ft. space down the road for extra storage capacity when needed.
Millersburg Brewing Expands Throughout Northeast Ohio
Millersburg Brewing, located square in the heart of Ohio's Amish Country, has detailed plans to expand distribution throughout the Akron, Cleveland, and Youngstown markets.
Per an agreement with Beverage Distributors Inc., three Millersburg offerings will now be available in the counties of Lorain, Cuyahoga, Lake, Ashtabula, Geauga, Medina, Ashland, Wayne, Summit, Stark, Portage, Trumbull, and Mahoning, according to Kylie Bamberger, a manager with the company.
The brewery is projecting sales of 750 barrels this year, up "significantly" from last year's output, added Bamberger.