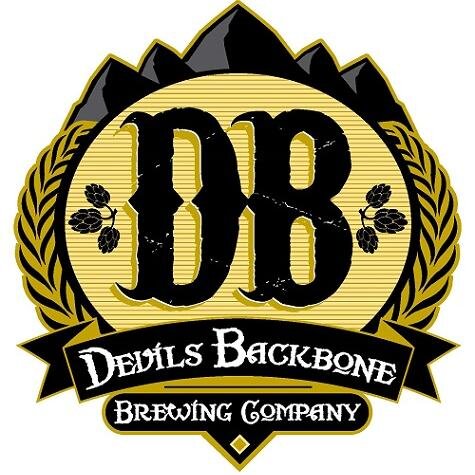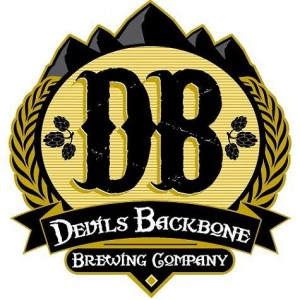 LEXINGTON, VA – Devils Backbone Brewing Company has a very special release for August and Virginia Craft Beer Month! The Virginia Farmhouse Ale (7.4% ABV, 20 IBU) is inspired by the great farmhouse brewing tradition of Belgium. All Virginia grown ingredients are used for this rustic golden ale. Malt from Woods Mill Malting Company in Nelson County, hops from Whipple Creek Farms in Rockbridge County, and honey from both Nelson and Rockbridge counties go into this homage to Virginia agriculture. It is exclusively available on draft throughout the Commonwealth.
"Using only brewing ingredients from Virginia farms, a Saison Farmhouse-style ale was a natural fit. Virginia Farmhouse Ale is really a showcase of what local Virginia ingredients have to offer through inspiration from the great rustic farmhouse brewing tradition of Belgium," said Brewmaster Jason Oliver.
Devils Backbone is proud to support local agriculture with this brew and work to create a market in the craft beer industry for Virginia farmers. There's a great economic benefit to marrying craft brewing with local farming, especially in a state rich with natural resources like Virginia. Brewing the Virginia Farmhouse Ale is Devils Backbone's next step in strengthening the relationship between the two industries.
Virginia Farmhouse Ale will be poured at the 5th Annual Virginia Craft Brewers Fest on August 20 at Devils Backbone Basecamp Brewpub & Meadows in Nelson County. The event will feature more than 80 Virginia breweries, and there will also be on-site camping so visitors can enjoy the entire day. Designated driver ticket options are also available. Full details and ticketing options for Virginia Craft Brewers Fest can be found here.
Devils Backbone beers are inspired by the great brewing traditions of Europe and the ingenuity of modern craft brewing. Devils Backbone has earned numerous accolades for its beers, exceling in the art of lager brewing in an ale dominated industry. The brewing team has received medals from the World Beer Cup, Australian International Beer Awards, Virginia Craft Brewers Fest and the Great American Beer Festival® including national titles for GABF 2014 Mid-Sized Brewing Company and Brew Team of the Year, 2013 Small Brewing Company and Small Brewing Company Brewer of the Year and 2012 Small Brewpub and Small Brewpub Brewer of the Year.
Devils Backbone operates two breweries in central Virginia: Basecamp Brewpub & Meadows (200 Mosbys Run, Roseland, VA) the original brewery, restaurant and the Meadows, the new outdoor beer and dining area, located at the foot of the Blue Ridge Mountains in scenic Nelson County; and the Outpost Brewery & Tap Room, a state-of-the-art production brewery and tap room (50 North Wind Lane, Lexington, VA.)
In 2008, founders Steve Crandall and his wife Heidi, inspired by a skiing trip where they had their first taste of German beer, opened the doors to Devils Backbone Brewing Company in the heartland of Virginia. Basecamp Brewpub was an instant regional success and with so many beer lovers asking where they could purchase the brews, they broke ground on the Outpost in 2011. Anticipated to produce 10,000 barrels of beer in the first ten years of operation, the Outpost reached 45,000 barrels in the first three years and recently completed an additional expansion to reach 250,000 barrels.
For more information, please visit.dbbrewingcompany.com. You can also follow along as they Craft an Adventure #CraftAnAdventure on Facebook/devilsbackbonebrewingcompany, Twitter @dbbrewingco and Instagram @devilsbackbonebrewingcompany.