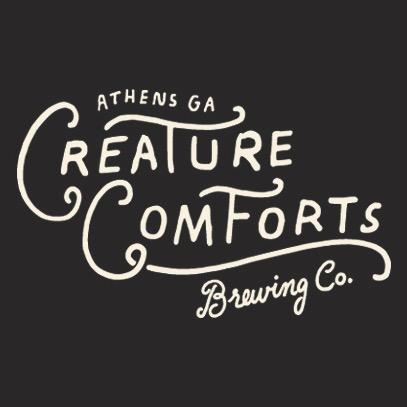 ATHENS, Ga. – Creature Comforts Brewing Company will debut a limited offering from its wood cellar, Golden Door, this November. Golden Door is a mixed fermentation saison aged in oak barrels that will be available in 750-mL bottles in the brewery's Tasting Room.
Golden Door is an expression of Creature Comforts' house-mixed culture of yeast and bacteria – the backbone of the brewery's barrel program – and time. The flavor of the beer is driven by its time aging in wood. The beer's name is a nod to a quote by American botanist and inventor George Washington Carver that says, "education is the key to unlock the golden door of freedom."
"As saisons were made for farmers and fieldworkers, we wanted to honor a person who made a difference in the agricultural community, especially in Georgia," said Wood Cellar and Specialty Brand Manager Blake Tyers. "We take inspiration from the curious thinkers, inventors, artists, and explorers, and with saisons being so important to agriculture we picked out George Washington Carver and used a quote of his to name the beer."
Golden Door was aged in oak barrels for one year and bottle conditioned. The beer was bottled April 2017 and is 6.7-percent ABV.
The label was designed by local artist and Creature Comforts staff member Melissa Merrill. The original artwork was inspired by Carver's quote the beer's name references.
Golden Door will be available onsite at Creature Comforts on November 24. For more information on Creature Comforts Brewing Company visit www.creaturecomfortsbeer.com.
ABOUT CREATURE COMFORTS BREWING COMPANY
Creature Comforts is an Athens, Georgia based brewery offering finely balanced artisanal beers. Since opening its doors in April 2014, Creature Comforts has made an imprint in the craft beer community with its award-winning, year-round and special release beers. To learn more about Creature Comforts, contact Emily@ccbeerco.com or visit us online at www.creaturecomfortsbeer.com.