Craft Brew Alliance has appointed two Anheuser-Busch InBev executives to its board of directors, according to a press release issued last week.
CBA — which makes and markets the Kona, Redhook, Widmer Brothers, Omission and Square Mile Cider brands, and has partnerships with Appalachian Mountain Brewing, Cisco Brewers and Wynwood Brewing — will add Nickolas A. Mills, the vice president of ABI's The High End craft beer division, and Michael R. Taylor, the vice president of ABI's North America Zone, to its board of directors on January 1, 2017.
A-B, which owns 31.6 percent of CBA, may designate two people to CBA's board as part of its agreement with the Portland, Oregon-based craft beer company. Thomas D. Larson, A-B's senior associate general counsel, had previously served as ABI's lone designee to the board since September 2015.
Larson, who joined the board in July 2011, will step down on December 31. He had served as lead internal counsel for all dealings between ABI and CBA since 1994, according to the release.
The move to add two new A-B executives to the CBA board further cements the relationship between the two companies; earlier this year, they agreed to a series of commercial agreements that included an amended and extended master distribution agreement, a new contract brewing arrangement, and a new international distribution agreement.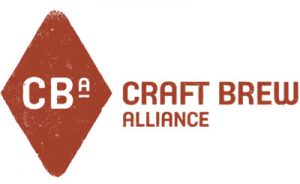 In a press release, David Lord, chairman of the CBA board, welcomed Mills and Taylor and thanked Larson "for his many years of service on the Board and dedication to CBA."
"Given CBA's ongoing evolution and acceleration of its Kona Plus strategy, which combines leading national and lifestyle brands with distinctive regional owned and partner breweries, this is an ideal time to gain two beer industry veterans with specific experience creating operating efficiencies and shareholder value," Lord said in the release.
Throughout his career at A-B, Mills has served as senior brewmaster and senior general manager at the Baldwinsville Brewery, where he worked on beers from Goose Island and Blue Point, flavored malt beverages and ciders, the release said.
Taylor, meanwhile, has been charged with developing partnerships for A-B's U.S. and Canadian divisions since December 2010, the release said. Taylor, who joined A-B in 2004, has worked on the company's investor relations, finance, real estate, accounting, and M&A strategies.
Earlier this month, CBA announced a deal to purchase a 24.5 percent stake in Miami upstart Wynwood Brewing Company.