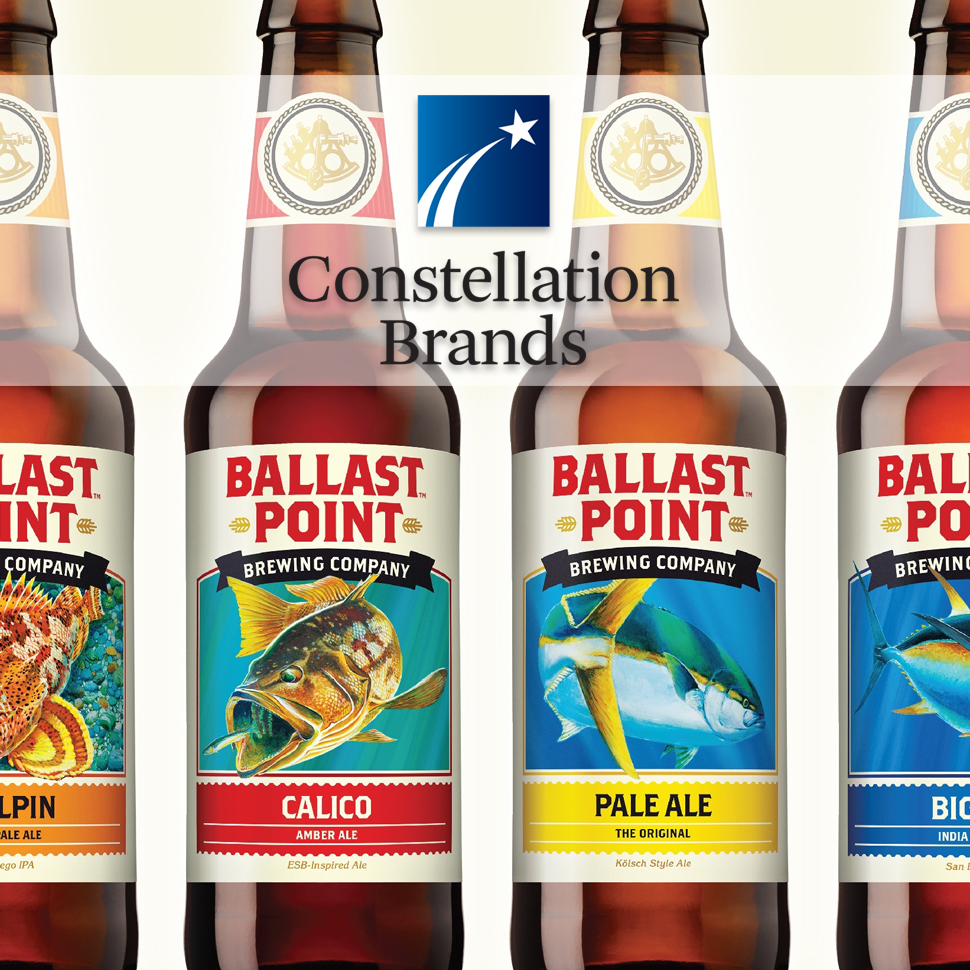 Constellation Brands laid a plank in its succession plan on Wednesday with the appointment of Bill Newlands to the newly created position of chief operating officer, effective January 30.
Newlands, a 30-year industry veteran, appears to have a path to leading the company when president and CEO Rob Sands steps down. The company hinted as much in a press release: "This change enables the company to continue to build bench strength for critical leadership roles in the future."
Newlands will report directly to Sands while overseeing three of Constellation's divisions: beer, wine and spirits, and growth.
"Bill simply is one of the 'best of the best' in the industry," Sands said in a press release. "He is a dynamic leader with a unique capacity to translate vision into reality. He has ignited our approach to company-wide innovation and driven growth within our Wine & Spirits Division. The creation of the COO role will allow Bill to bring that talent to the entire organization and continue to fuel our momentum."
Newlands joined Constellation, which boasts a beer portfolio that includes California-based craft brewery Ballast Point and Mexican import labels Corona and Modelo, in 2015 as executive vice president and chief growth officer. Most recently, he had served as president of the wine and spirits division.
Morgan Stanley took a favorable view of Newlands' promotion, citing his past success at Constellation and the organic top line growth of the wine and spirits division under his leadership.
"We also believe the move lays out a clear front-runner if CEO Rob Sands steps down as CEO in the next couple of years," Morgan Stanley wrote.
Newlands' ascension to COO was the first domino in several key executive-level changes within the company.
Succeeding Newlands as president of the Wine & Spirits Division will be Chris Stenzel, who joined the company in 2008 and has served in a number of senior-level posts, most recently as senior vice president of finance for the beer division.
Stenzel and beer division president Paul Hetterich will report to Newlands.
Meanwhile, Ben Dollard, who had served as chief growth officer, will move into the role of senior vice president, chief marketing officer and head of International for the wine and spirits division.
Finally, Jared Fix will serve as senior vice president, chief growth officer, leading the company's growth strategy in the beer and wine and spirits divisions. Fix, who previously served as a senior vice president and chief marketing officer in the wine and spirits division, will report to Newlands.
"As an organization, we continue to evolve and change because we are relentless in driving forward and these appointments position the next generation of leadership to build on our dynamic growth," Sands said in a press release.
Earlier this month, Constellation reported single-digit revenue in the third quarter. Sands credited the company's 16 percent growth across its beer brands with contributing to its overall 10 percent growth for the quarter. Net beer sales reached $964.6 million for the quarter. Total net sales were $1.8 billion for the quarter.
Constellation attributed a 12 percent increase in organic net beer sales to volume growth for its Mexican beer offerings, favorable pricing of import labels, and $31.8 million in net sales from Ballast Point, which the company acquired for $1 billion in November 2015.