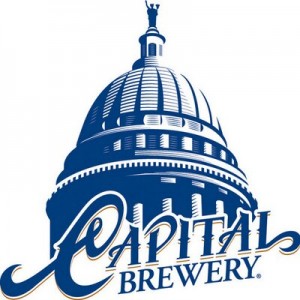 Middleton, WI — Do you like to mountain bike? Do you like India Pale Ales? Do you want to support mountain bike trail building in Dane County?
Capital Brewery Co., Inc. has teamed up with the Capital Off-Road Pathfinders (CORP) to offer Capital Off Road iPa. A portion of the sales through September 14, 2017 will go toward building and maintaining local mountain bike trails. It is only available on tap in the Capital Brewery Bier Garten.
"Capital Brewery has been one of our biggest supporters over the years, whether by raising money, hosting events, or supplying something cold to drink after a ride. And with the Bier Garten just a ten-minute ride from the Pleasant View trailhead, this makes it remarkably easy to give back to the trails you love," stated Jon Augspurger of CORP.
"This all started about 7 years ago with 3 or 4 six packs that Capital donated to a Blackhawk Ski Hill fundraiser. We are happy to assist with this noble cause," stated Scott Wiener, President of Capital Brewery, and Co-Founder of the Capital Brewery Bike Club. "We support all types of bicycling, and 'mountain biking' is one of the fastest growing segments of the sport," he added.
Founded on March 14, 1984, Capital brewed its first batch of beer in the spring of 1986. The company has received over 240 major awards in both domestic and international competitions in over 15 categories, and the beer has been available in cans since 1997. Capital was named Grand National Champion in the 2013 US Open Beer Championship, winning six medals.