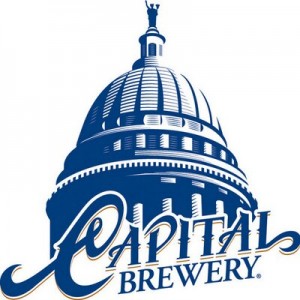 Middleton, WI – Want to support bats on Halloween eve? A special Bat-Oberfest brew will be on tap as Capital Brewery Co., Inc. hosts a Halloween pre-party to raise awareness and money for work to conserve Wisconsin bats.
The Capital Brewery Bier Stube, 7734 Terrace Ave., Middleton, opens at 3pm on the 28th and the party starts at 5pm. Beverages and snacks will be available for purchase and costumes are encouraged. This is a 21 and over event.
A portion of proceeds from the sale of Bat-Oberfest beer between October 28 and October 30 will be donated to the Wisconsin Bat Conservation Fund, an endowment fund managed by the Natural Resources Foundation of Wisconsin, to support research, monitoring, and protection efforts for Wisconsin's native bat species.
A special showing of the film "Battle for Bats," documenting the race against the clock to save bats from white-nose syndrome will be featured. The deadly disease does not affect people but has killed up to 6 million bats in the eastern United States since 2006 and is closing in on Wisconsin bats.
"Bats are a big part of Halloween fun and this opportunity is a way people can learn more about bats and give back to them," says Paul White, who leads the Department of Natural Resource's bat program. "Bats need our help more than ever, and we appreciate the partnership with Capital Brewery and the Natural Resources Foundation of Wisconsin to offer people a fun way to help an important cause."
Bat-Oberfest is the sixth installment in Capital's Sustainability Series of beer offerings.
Founded on March 14, 1984, Capital brewed its first batch of beer in the spring of 1986. The company has received over 240 major awards in both domestic and international competitions in over 15 categories, and the beer has been available in cans since 1997. Capital was named Grand National Champion in the 2013 US Open Beer Championship, winning six medals.
The Natural Resources Foundation of Wisconsin is a 501c3 nonprofit organization that provides sustainable funding for Wisconsin's most imperiled species and public lands, while helping citizens connect with our state's unique natural places.