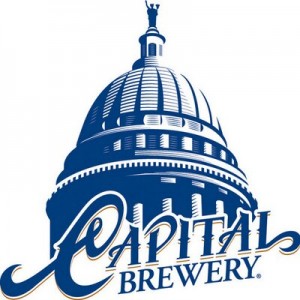 Middleton, WI — Ever wonder what a slice of pumpkin pie would taste like in a beer glass? Capital's gold medal award winning Pumpkinataur returns just in time for cooler days and longer nights. Pumpkinataur pours a bright copper color, and yields a bold cinnamon and pumpkin aroma with a pinch of nutmeg. Its creamy pumpkin palate makes for easy drinking with sweet delicious flavors to compliment any holiday meal.
Brewmaster Ashley Kinart commented, "The addition of not only freshly ground spices, but also pure pumpkin puree gives this beer a unique layering of flavors and an amazing aroma. The spices help to balance the level of sweetness, providing a less sugary taste profile than other offerings of this style. I always look forward to the release of this brew each year."
Pumpkinataur registers at 7.5% alcohol by volume (ABV) and 26 International Bittering Units (IBU). The malt list includes Brewers, Munich, Vienna, Caramel, and Honey.
Pumpkinataur is available in 22 ounce bottles and on draft in very limited quantities as part of our Capital Square Bomber Series. Follow us at CapitalBrewery.com, on Facebook, Instagram and Twitter for more news and announcements.
About the Brewery:
Founded on March 14, 1984, we brewed our first batch in the spring of 1986. The brewery has received over 215 awards in both domestic and international competitions in over 15 categories, and our Wisconsin Amber has been available in cans since 1997. Capital was named Grand National Champion in the 2013 US Open Beer Championship, winning six medals. Capital Pumpkinataur is a trademark of Capital Brewery Co., Inc., and Wisconsin Amber is a registered trademark of Capital Brewery Co, Inc.