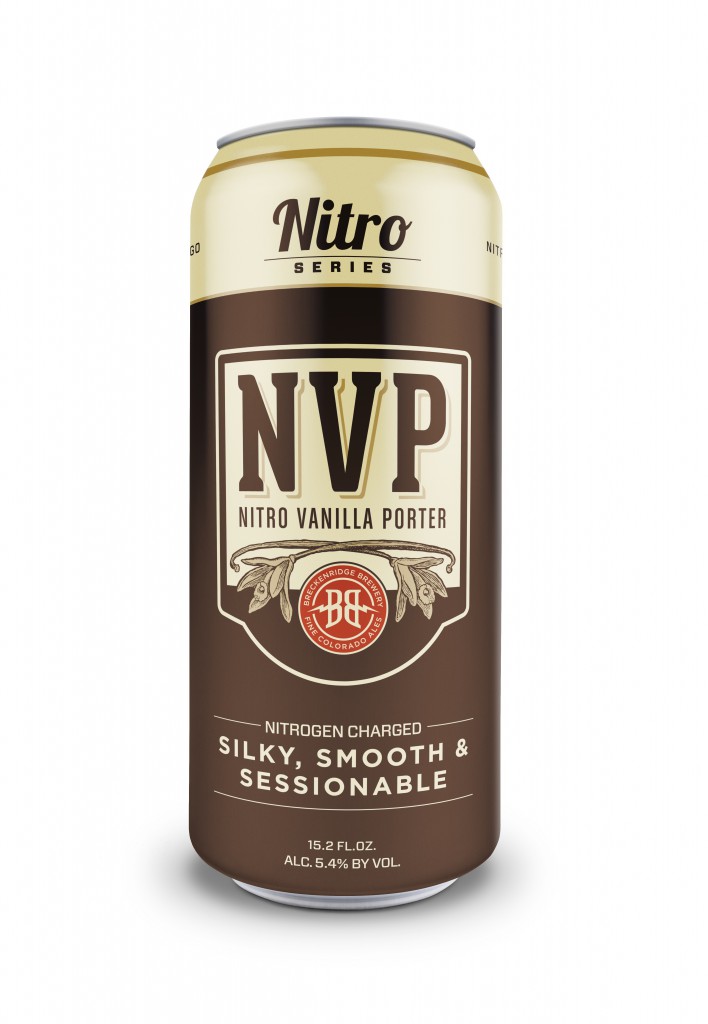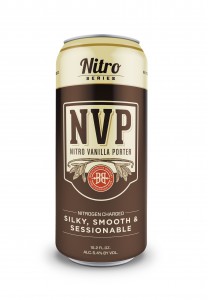 Littleton, CO – Breckenridge Brewery is throwing a free concert at the Bluebird Theater in Denver to celebrate the availability of Nitro Vanilla Porter in 16-oz cans. The release party on May 11th toasts the start of an exciting new nitrogen-charged canned beer series. This free show is open to the public (21+) on a first-come basis with doors opening at 7:00 p.m. until capacity is reached. Each attendee will be given a complimentary can of Nitro Vanilla Porter to enjoy. The Bright Light Social Hour and Dragondeer are to perform.
The party provides an introduction to the brewery's new beer series, and because both bands are signed artists for this summer's Underground Music Showcase which Breckenridge Brewery sponsors, the event doubles as a preview to UMS.
Nitro Vanilla Porter (NVP) is the first release in Breckenridge Brewery's all-new line of portable and versatile nitrogenated cans. The 16-oz can presents the ability to drink silky, smooth nitrogen-charged beer outside of the pub. Although a glass displays the cascading effects of the nitrogen head, with Breckenridge's can design the glass is optional. The Nitro Series from Breckenridge Brewery can be enjoyed anywhere – in a glass or right from the can – and those who attend the free concert get to experience "Nitro on the Go" first-hand.
The craftsmanship of Vanilla Porter is evidenced in NVP. A variety of malts provide flavors of chocolate, roasted nut, caramel, and coffee. Imported vanilla from Papua New Guinea and Madagascar add complex and exotic flavors to the solid porter. The softening effect of nitrogen creates a velvety mouthfeel and highlights the flavors of the malts and vanilla. NVP presents another delicious way to enjoy Vanilla Porter.
The next release in the series is Nitro Lucky U IPA followed by new seasonal nitro specialties starting in the fall. The Nitro Series is packaged in 4-packs of 16-oz cans and will be sold where other Breckenridge beer is carried.
About Breckenridge Brewery:
Breckenridge Brewery opened its doors in 1990 in the ski town of Breckenridge, Colorado. What started as a small brewpub has grown into a one of the largest breweries in the U.S. The original brewery still serves its craft beer and delicious pub fare at altitude. The production brewery outside of Denver sends beer to thirty-five states and offers tours, dining, and a welcoming Colorado beer garden experience. With a focus on balanced, approachable and interesting beer, the brewery's portfolio contains classics like Vanilla Porter, Avalanche Amber Ale, Agave Wheat, 471 Double IPA, and Breck IPA, along with a variety of specialty beers that include seasonals, barrel-aged beers, the Brewery Lane Series, and a newly announced nitrogen-charged canned series.