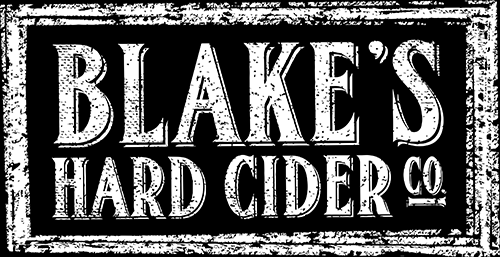 Armada, Mich. — Family owned and operated Blake's Hard Cider Co. is making their way across the Midwest. The Michigan-based craft cidery today announced plans to enter Kentucky in April & Chicago by June after opening up Ohio, Indiana, parts of Illinois, Wisconsin, and parts of North Carolina over the last 2 months. These moves will give Blake's Hard Cider 7 states of distribution, with no signs of slowing down. Quickly becoming one of the nations fastest growing craft hard cider companies; nipping at the heals of the larger national cider brands.
Blake's has signed with Heidelberg Distributing-Kentucky, for full state coverage. The move to Kentucky was a natural one, as they launched Ohio in January with Heidelberg Distributing-Ohio. The cidery is a part of the Rampant Brand portfolio for both states.
"We're committed to making quality craft cider from real ingredients" Andrew Blake, the company's founder and co-owner said in a statement. "We grow almost every single ingredient here at Blake Farms, We are one of the few operations that grow, press and ferment right on sight, while making sure we locally source products we can't grow on our. We have been growing apples since 1946, Our story is what gets people interested our ciders use of real ingredients and uncompromising taste is what keeps people committed to the brand."
In February, the cidery signed and launched with Cavalier Distributing and AALCO Distributing in Indiana & River City Distributing in Wisconsin for distribution in both states. Blake's also signed with Mims Distributing out of Raleigh, NC, and LaMonica Beverage out of Rockford, IL, but does not have either state fully covered with distribution yet, with Chicago as the short term priority.
"Chicago is extremely important to the Blake's Hard Cider brand," Aaron Lanctot, the company's Director of Sales said in a statement. "It's a craft driven Midwest hub paced by the 2.7 million people who live & travel there. We think the people of Chicago-land are ready for some authentic craft cider come late spring/early summer. We're talking with distributors now and will have a decision made in the next few months."
Known for their 12oz. cans, initial shipments to every state include their Flannel Mouth (Semi-sweet), El Chavo (Mango-Habanero), Wakefire (Michigan Cherry w/ Orange Peel), and Beard Bender (Dry), the company said.