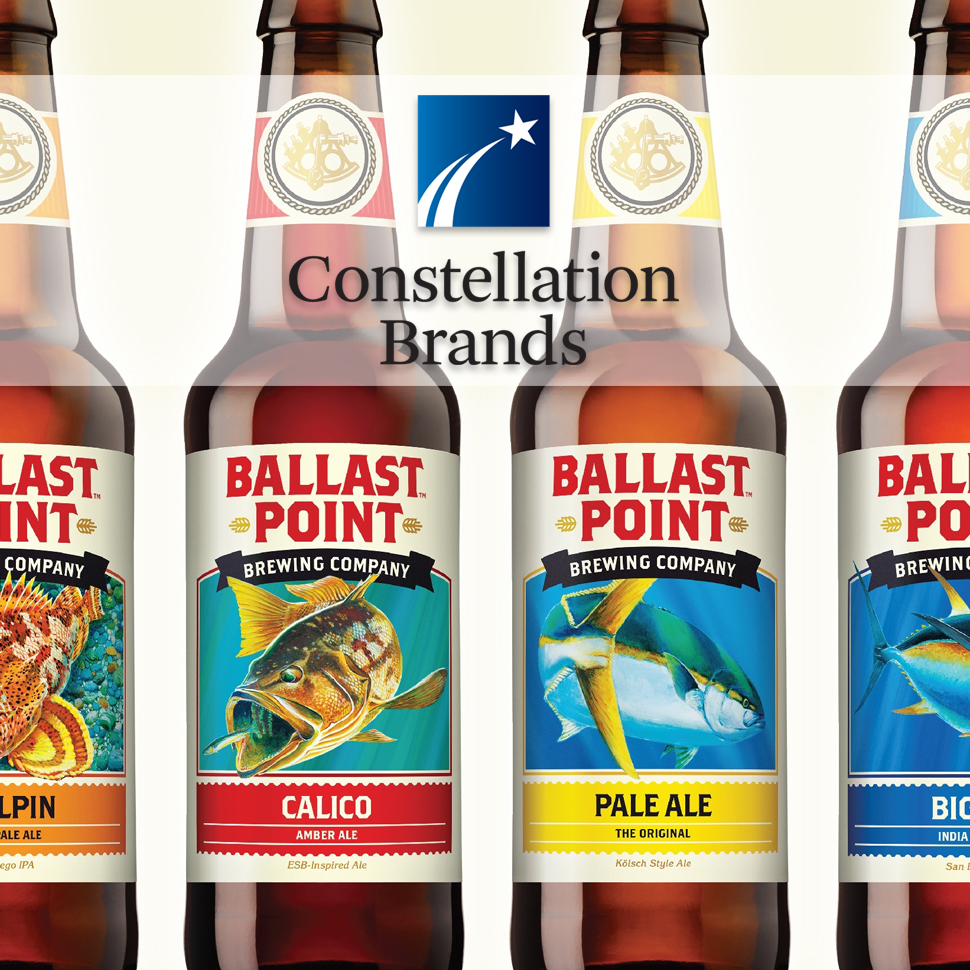 After changing wholesalers in Wisconsin and Maryland late last year, San Diego's Ballast Point Brewing has moved the brand in at least one other key market: New York City. The company is also considering moves throughout the rest of the state, a source familiar with the transaction told Brewbound.
The company — which was recently purchased by Corona-maker Constellation Brands for $1 billion — is in the process of terminating its contract with Sheehan Family Companies, a beer distributor that operates four wholesale outfits throughout the state, the source said.
Manhattan Beer, which distributes about half of the beer sold in New York City and also sells Constellation Brands' products, today began delivering Ballast Point brands throughout the five boroughs of New York City and on Long Island.
Under the terms of New York's Alcoholic Beverage Control Law, article 55-C, small brewers that produce less than 300,000 barrels annually and make up less than 3 percent of a distributor's total business are allowed to terminate a wholesaler upon payment of fair market value.
Last November, when Ballast Point announced its sale to Constellation, the company said it would brew about 290,000 barrels in 2015.
Ballast Point first began distributing in New York City in 2009, at the time signing with Union Distributors, part of the Sheehan Family Companies. Tri-Valley Beverage, T.J. Sheehan Distributing and Craft Beer Guild of New York, also part of the Sheehan Family Companies, sells the brand in other parts of New York.
Although the brand is not currently listed on those companies' individual websites, numerous posts to the Union Beer's Facebook page indicate that the wholesaler was actively representing and promoting the brand until January 5.
Calls placed to Union Beer and Sheehan Family Companies were not returned as of press time.
When reached for comment, Ballast Point chief commercial officer Earl Kight said only that he assesses distribution opportunities in "every state, all of the time," adding that the only official changes the company has made were in Maryland and Wisconsin.
Ballast Point is currently sold in fewer than 40 states, he said. The company recently inked a deal with K&L Distributors for coverage throughout Alaska.
Driven by the demand for its products from national chains, Ballast Point also plans to enter a number of additional states in 2016, Kight said.
"National accounts, without asking us, are putting us in the planogram and asking if we can get distribution in these states," he said.
Reached by phone, a Manhattan Beer spokesman also declined to comment for this story. Calls placed to Constellation were also not returned.