Total craft growth slowed in 2015 as U.S. craft brewers grew volumes by 13 percent and retail dollars by 16 percent last year, according to new data compiled by trade group The Brewers Association (BA).
In its annual report on industry-wide growth, the BA said more than 4,250 small and independent U.S. brewers collectively produced about 24.5 million barrels of beer in 2015. That's up from 22.2 million barrels that craft beer makers produced in 2014, and represents a retail value of about $22.3 billion, the organization said.
Craft brewers produced about 12.2 percent of all 200 million barrels of beer sold in the U.S. last year, the group said. BA-defined craft brands represented 21 percent of total beer industry dollars in 2015, up from 19.3 percent the year prior, it added.
Brewers Association chief economist Bart Watson, who compiled the annual report, said he believes slowing growth rates are to be expected at this stage in the industry's lifecycle.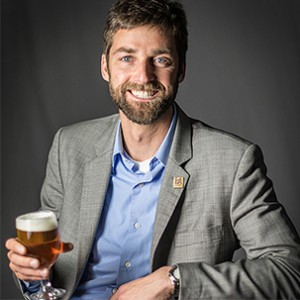 "As the industry matures and moves into the mainstream, slower growth is a natural part of that maturation," he told Brewbound.
Watson added that recent acquisitions also played a role in the softening figures. Breweries that sell to beer companies the BA does not consider "craft" are not counted in its annual report. As a result, production amounts from large companies like Lagunitas, which sold to Heineken, and Ballast Point, which sold to Constellation Brands, were only included for the months prior to their sale.
"Certainly having some fast growing brewers wholly or partially exit the data set did affect growth," Watson said.
He added that slower growth amongst the nation's top craft manufacturers had impacted year-end production figures as well, perhaps skewing the perception of industry growth over all.
"The top five craft brewers have a tremendous ability to move the numbers forward," Watson said. "If their growth is slower, that's obviously going to represent slower growth for the industry."
Nevertheless, the total number of craft breweries grew by 15 percent in 2015 — reaching an historic national high of 4,269. There were 620 new brewery openings last year compared to just 68 closures.
"I think the strong number of entrants is one of the drivers of growth," Watson said.
Watson explained that the growing number of microbreweries — which represent nearly 57 percent of all craft companies in the BA's reporting — has helped increase consumers' access to craft in their local markets.
Despite the flood of new category entrants, Watson still believes there's room for more entrepreneurs to enter the space. He noted, however, that the market is becoming increasingly more bifurcated and that larger regional breweries could have difficulty growing, especially as smaller producers continue to take shelf and tap placements away from more established counterparts.
"I think we're gonna continue to see a widening between those two worlds," he said.
"We did see a little slow down but I think it shows the success of small brewers in recent years and that we can question whether double-digit growth is a good thing or a bad thing," he added.