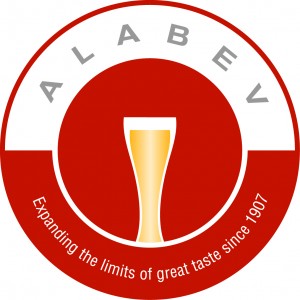 Birmingham, Ala. – AlaBev, Alabama's premier craft beer distributor, recently expanded the distribution of Avondale Brewing Company's Spring Street Saison to include a canned option. The year-round brew will now be distributed by AlaBev in glass bottles or cans across Alabama. The addition will bring Avondale's canned beer options up to four, including Battlefield IPA, Mill City White Belgian Wheat, and Vanillaphant Porter.
"AlaBev is very excited to be expanding distribution to include another canned brew from one of our favorite local breweries," stated Caitlin Justice, Marketing Manager for Alabev. "The availability of a new can from Avondale Brewing Company offers a tremendous alternative for craft lovers. The popularity of Spring Street Saison, one of Avondale's signature brews, will only grow with the added option to crack open a cold can."
"We are very excited to add the Spring Street Saison to our family of cans," said Taylor Lander, General Manager of Avondale Brewing Company. "The Saison was our first beer made here at the brewery and has always been a crowd favorite.  We think the Saison fans will be excited to now be able to pick up a six pack of their favorite brew!"
Spring Street Saison is a Belgian style farmhouse ale at 7.2% ABV. The brew is one of Avondale Brewing Company's flagship recipes, and is brewed with Avondale's proprietary house yeast, a 4 malt blend and traditional Slovenian hops. True to style, this unfiltered ale has a coppery golden color and rich malty backbone that creates a unique farmhouse brew. Flavors burst with tropical fruit that combine with hints of spicy and peppery notes that are derived from Avondale's house yeast. Spring Street Saison had been available only in draft or glass bottles, until now. The beer is available year round.
ABOUT ALABEV
AlaBev was founded in 1907 in Birmingham, Ala. AlaBev currently distributes to the areas surrounding Birmingham, Huntsville and Montgomery. They distribute domestic beer, domestic craft and specialty beer, imported beer, organic beer, draught beer, flavored malt beverages and coolers, cider, wine, alcohol free beverages and specialty foods. AlaBev is currently the largest distributor of domestic craft and specialty beer within Alabama. For more information about AlaBev, please contact Caitlin Justice at cjustice@alabev.com or 504-606-6118 or visit www.alabev.com.
ABOUT AVONDALE BREWING COMPANY
Combine the charm of a historic town, the passions of several good friends, a rooted respect for the craft of brewing and you have unearthed the beginning of what Avondale Brewing Company is all about. ABC is a locally owned and operated brewery in the heart of the Deep South with an unmistakable affection for hand-crafted brews.
Avondale Brewing Company is located at 201 41st Street South.