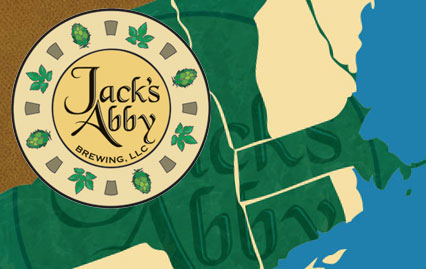 Atlantic Importing, the Massachusetts-based beer, wine and spirits distributor of brands like Dogfish Head, Stone Brewing and Boston-area stalwart Jack's Abby today announced plans to open an outpost in Rhode Island.
Citing an opportunity to "expand regional visibility" as a triple threat wholesaler, Atlantic has invested in new, centrally located 12,000 sq. ft. distribution facility in Coventry, RI. The new site will serve as the company's home base for statewide distribution of select beer, wine and spirits brands.
Specific investment figures were not disclosed.
In a phone interview, a company spokesman, who asked not to be named, told Brewbound the new location will enable Atlantic to service the majority of Rhode Island and increase its opportunity for working with out-of-state brands currently eyeing New England expansions.
"I think that opening in Rhode Island helps to strengthen our position in those types of discussions," the spokesman said.
In a statement, Atlantic said administrative support for both its Rhode Island and Massachusetts operations will "continue to flow out of our Framingham office."
Atlantic will officially begin operating in Rhode Island on April 1. A spokesman told Brewbound that Atlantic's new warehouse is one-fourth the size of its Massachusetts facility.
The company also confirmed that at least two craft brands – Jack's Abby and Cascade Brewing – would be available in Rhode Island next month. Jack's Abby will launch on April, 20.
"This expansion will allow us to service the majority of the state on a weekly basis and get tremendous exposure for the Jack's Abby line," the spokesman said.
Atlantic currently sells more than 25 craft, import and cider brands in Massachusetts, according to its website.