Saint Louis, MO — Anheuser-Busch InBev (Euronext: ABI) (NYSE: BUD) today announces the launch of four Global Smart Drinking Goals, deepening its commitment to implement effective and collaborative solutions to reduce the harmful use of alcohol. The new goals, to be achieved by the end of 2025, demonstrate an evolution in the company's approach to responsible drinking, from helping to raise awareness of alcohol responsibility to positively changing behavior by investing in longer-term, evidenced-based approaches to reduce harmful drinking, including underage drinking, binge drinking and drink driving.
"As the leading global brewer, we believe we have a unique role to play in championing a culture of smart drinking globally," said Carlos Brito, CEO of Anheuser-Busch InBev. "For more than 30 years, we have invested in initiatives to promote responsible drinking and discourage harmful drinking. Now, we are taking our efforts to the next level, moving beyond awareness raising to driving real impact for the communities in which we live and work."
In 2014, AB InBev successfully met or exceeded all six of its original Global Responsible Drinking Goals, as confirmed by an independent auditor. The first set of goals included partnerships, public education initiatives, retailer training and other activities that reinforced responsible drinking. The new Global Smart Drinking Goals build on that legacy by focusing on two key areas: changing behaviors by investing in evidence-based programs that measurably decrease the harmful use of alcohol and empowering consumers to make smart drinking choices.
Changing behaviors through social norms
Achieving a vision of a global culture of smart drinking necessitates a change in consumer behaviors around harmful alcohol use. As the leading global brewer, AB InBev believes it has an important role to play in contributing to this change and will do so by investing in evidence-based solutions that shift social norms and individual behaviors by launching multi-year pilots to reduce the harmful use of alcohol by 10% in six cities around the world.
These projects will explore collaborative, innovative and effective approaches to measurably decrease harmful drinking. Building on the learnings identified in the pilot city programs, we will work with partners and seek guidance from experts to identify best practices and develop local implementation plans to be rolled out across all of its markets by the end of 2025.
Further committing to help influence social norms to reduce harmful alcohol use, AB InBev is investing at least 1 billion USD across our markets in dedicated social marketing campaigns and related programs.   This financial investment will help support the achievement of all of our Global Smart Drinking Goals.
Empowering consumers through choice
Empowering consumers to make smart drinking choices begins with ensuring that consumers have access both to No- and Lower-Alcohol options and health information about the products that they are consuming. By end 2025, we will expand our product portfolio to ensure that at least 20% of our global beer volume is No- or Lower-Alcohol to reduce harmful alcohol use.
In addition, the company will make critical health information available to all consumers by placing a guidance label[2] on all of our beer products in all of our markets by end 2020. The labels will be developed by an independent group of technical experts and may include information about alcohol content, as well as other facts about the product that can help to improve alcohol health literacy and positively shift consumption patterns.
Monitoring and Evaluation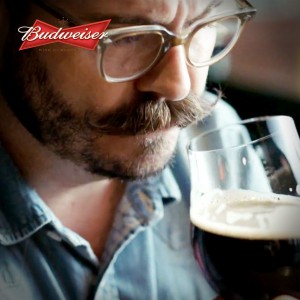 AB InBev believes that it is essential to create an independent implementation and monitoring & evaluation framework for our Global Smart Drinking Goals that is transparent, credible and delivers results. We will do this by providing grants to fund a global thought leadership and program coordination body made up of independent academic, public health and/or policy institutions. This body will oversee and coordinate recognized experts and public health leaders. These experts will oversee the design, implementation, and monitoring & evaluation of the Global Smart Drinking Goals, as well as make the results publicly available.
"The private sector has the opportunity to play a valuable role in addressing pressing societal challenges. Governments can't do it alone," said Former Prime Minister Jean Chrétien, Chairman of AB InBev's Global Advisory Council. "AB InBev is demonstrating its leadership by seizing this opportunity to tackle harmful alcohol use globally over the next 10 years. Their Global Smart Drinking Goals have the potential to make a positive impact on people, families, and communities across the world."
Celebrate Tomorrow
In conjunction with the announcement of the Global Smart Drinking Goals, AB InBev has created a short video "Celebrate Tomorrow", bringing to life the concept that smart drinking today helps make tomorrow possible. This video project engages audiences around the world around smart drinking, featuring people from six cities– Shanghai, Buenos Aires, Sao Paulo, Mexico City, Brussels and New York City – sharing celebratory moments with friends and family.   "Celebrate Tomorrow" underscores AB InBev's commitment to establish smart drinking social norms to reduce the harmful use of alcohol and reminds viewers that smart drinking choices affect everyone, every day.
Learn more about AB InBev's Global Smart Drinking Goals at www.ab-inbev.com/social-responsibility/smart-drinking.
About Anheuser-Busch InBev
Anheuser-Busch InBev is a publicly traded company (Euronext: ABI) based in Leuven, Belgium, with American Depositary Receipts on the New York Stock Exchange (NYSE: BUD). It is the leading global brewer and one of the world's top five consumer products companies. Beer, the original social network, has been bringing people together for thousands of years and our portfolio of well over 200 beer brands continues to forge strong connections with consumers. This includes global brands Budweiser®, Corona® and Stella Artois®; international brands Beck's®, Leffe®, and Hoegaarden®; and local champions Bud Light®, Skol®, Brahma®, Antarctica®, Quilmes®, Victoria®, Modelo Especial®, Michelob Ultra®, Harbin®, Sedrin®, Klinskoye®, Sibirskaya Korona®, Chernigivske®, Cass®, and Jupiler®. Anheuser-Busch InBev's dedication to quality goes back to a brewing tradition of more than 600 years and the Den Hoorn brewery in Leuven, Belgium, as well as the pioneering spirit of the Anheuser & Co brewery, with origins in St. Louis, USA since 1852. Geographically diversified with a balanced exposure to developed and developing markets, Anheuser-Busch InBev leverages the collective strengths of its approximately 155 000 employees based in 25 countries worldwide. In 2014, AB InBev realized USD 47.1 billion revenue. The company strives to be the Best Beer Company Bringing People Together For a Better World. Learn more at ab-inbev.com, at facebook.com/ABInBev or on Twitter through @ABInBevNews.
[1] We define No-Alcohol products as having an ABV between 0.0% and 0.5% and Lower-Alcohol products as having an ABV between 0.51% and 3.5%.
[2] The guidance label will be implemented in those markets where there is not already government mandated labelling in place, and where it is permissible by local regulation.