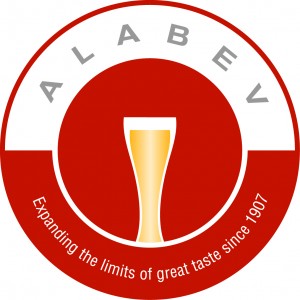 BIRMINGHAM, AL– AlaBev is unlocking their beer vault to share a special stash of rare brews from around the world at the first annual AlaBev Guitar-Beer-Que on Friday, May 9th at Regions Field. AlaBev has perfectly paired these unique and rare brews with an evening of entertainment from Stuart McNair followed by the Negotiators. Add a little BBQ and you have the perfect Friday evening to spend with friends and fellow brew lovers.
"The Alabama beer scene continues to expand with new breweries popping up and some of the world's greatest beer entering our market," states Harry Kampakis, Owner of AlaBev. "As we strive to expand the limits of great taste, we are bringing some the world's most rarely brewed beer to Birmingham for you to sample and find a new favorite."
After searching the beer vault high and low, AlaBev has selected twelve unique and rare brews to headline the event with an array of styles perfectly paired with the evening's entertainment. A few of these finds available for sampling include:
Ayinger Maibock
Bell's Barrel Aged Expedition Stout
Rodenback 2010 Vintage
Rogue Double Chocolate Stout
Ommegang Game of Thrones #3- Fire & Blood
Gouden Carolus Cuvee Van de Kaiser Blue
More brews to join the line up, including surprise beers from Founder's Brewing Company, Oskar Blues Brewery, Lagunitas Brewing Company and Cigar City Brewing.
In addition to our rare finds, you will find a few of your favorite styles at Guitar-Beer-Que. A majority of AlaBev's brands were recently ranked on RateBeer.com's 2014 Best Beers in the World. This is a great collection of brews in various styles that will impress any brew lover's tastebuds.
Anchor Porter
Ayinger Celebrator Dopplebock
Bell's Oberon Ale
Boon Kriek
Cigar City Jai Alai
Coors Light
Founder's All Day IPA
Fullers ESB
JK's Scrumpy Orchard Gate Fold Hard Cider
Lagunitas IPA
North Coast Brother Thelonious
Oskar Blues Dale's Pale Ale
Rogue Shakespeare Oatmeal Stout on Nitrogen
This celebration of beer, music and BBQ will be held in the Regions Field Club Lounge starting at 5pm. This event is open to the general public with tickets starting at $25 each. Tickets are available at www.alabev.com/guitarbeerque. Tickets include 10 beer samples from AlaBev's Beer Vault, two raffle tickets to numerous high-end giveaways benefitting Alabama Forever, as well as a glass from AlaBev's Beer Vault. Additional beer tickets will be available on site, $1 for samples, $5 for a full beer, as well as additional raffle tickets. All proceeds from the event will benefit Alabama Forever.
ABOUT ALABEV
AlaBev was founded in 1907 in Birmingham, Ala. AlaBev currently distributes to the areas surrounding Birmingham, Huntsville and Montgomery. They distribute domestic beer, domestic craft and specialty beer, imported beer, organic beer, draught beer, flavored malt beverages and coolers, cider, wine, alcohol free beverages and specialty foods. AlaBev is currently the largest distributor of domestic craft and specialty beer within Alabama. For more information about AlaBev, please contact Matt Kilpatrick at mkilptrick@alabev.com or 205-516-3122 or visit www.alabev.com.