Next week, more than 13,000 beer industry professionals are expected to travel to the 2018 Craft Brewers Conference, held in Nashville, Tennessee.
The four-day event (April 30 to May 3), taking place at Music City Center (201 Fifth Ave South), officially kicks off Monday evening with a welcome reception at Fifth Avenue of the Arts (201 Fifth Avenue).
The rest of the week will be packed with networking, brand launches and social gatherings throughout the city, including Brewbound's first Brew Talks event of 2018. Presented by Dogfish Head Craft Brewery, the event will take place on May 1 at Nashville Underground (105 Broadway) and include thought-provoking discussions with industry stakeholders as well as a variety of Dogfish beers.
But the week is more than just parties and networking as there will be more than 70 seminars on 12 different educational tracks. Brewbound has selected 11 can't-miss talks to keep you engaged during the week.
Tuesday, May 1
Raising Capital
Who: Karl Strauss co-founder and CEO Chris Cramer, Three Weavers founder Lynne Weaver, Stradling Yocca Carlson & Rauth partner Kyle Leingang, Live Oak Bank senior loan officer Randall Behrens, Moss Adams valuation services director Derek Groff
Why Go: Growth requires money in this capital-intensive industry, and Cramer has built a top-50 craft brewing company with a successful chain of brewpubs throughout California by leveraging different kinds of investment strategies.
When/Where: 1:20 p.m. Room 104
Wednesday, May 2
General Session II — State of the Industry
Who: Magnolia Brewing's Dick Cantwell, New Glarus founder Deb Carey, Brewers Association director Paul Gatza, chief economist Bart Watson and founder and past president Charlie Papazian
Why Go: The BA's Watson and Gatza will present a high-level view of the state of the industry and discuss headwinds facing small and independent brewers. Carey will give the keynote speech, and she'll likely share how New Glarus has grown into a 200,000-barrel-per-year brewery with distribution only in Wisconsin. Finally, Papazian, who will retire next year, will talk with Cantwell, who returned to active brewing last year as part of the ownership group that bought Magnolia out of bankruptcy.
When/Where: 9:15 a.m. Karl F. Dean Ballroom
Retailer Panel
Who: Kroger's national beer coordinator Katy Greiner, Meijer Food Stores senior beer buyer Rich O'Keefe, Circle K category manager Bob Gulley, Cost Plus World Market director of wine, beer and spirits Alex Joerger, Bump Williams Consulting chief strategy officer Jeff Nowicki
Why Go: Anyone looking for insight into how major grocery, convenience and specialty chain retailers select products and set their shelves should attend this panel, moderated by Nowicki.
When/Where: 1:20 p.m. Karl F. Dean Ballroom A2
Growing into the Headwinds
Who: Bell's CEO Laura Bell, Russian River co-owner Natalie Cilurzo, Karl Strauss co-founder Chris Cramer, Brooklyn Brewery CEO Eric Ottaway, Firestone Walker co-founder David Walker, Beer Marketer's Insights' Benj Steinman
Why Go: As the number of U.S. breweries grows beyond 6,300, challenges for craft brewers are increasing. Leaders from five top craft breweries will share strategies on continuing to grow in a more mature craft brewing industry.
When/Where: 2:40 p.m. Karl F. Dean Ballroom A2
Tax Reform: What Brewers Should Know
Who: Andersen Tax managing partner Bill Amon and McDermott Will & Emery partner Patrick McCurry
Why Go: The Craft Beverage Modernization and Tax Reform Act is now law, but how will the changes to the tax code and excise tax affect small brewers? Amon and McCurry will explain how brewers benefit.
When/Where: 2:40 p.m. Davidson Ballroom C
Thursday, May 3
Navigating Hop Contracts in a Changing Market
Who: Hopunion-YCH VP North American Sales Ryan Hopkins, CLS Farms owners Eric Desmarais and Three Weavers founder Lynne Weaver and brewmaster Alexandra Nowell
Why Go: This panel will cover how to use the spot market for hops as well as strategies to avoid over and under contracting for hops, a pertinent topic for smaller brewers after a hop broker filed for bankruptcy last year and cited many brewers' inability to honor the contracts they signed as a key reason for the filing.
When/Where: 11:30 a.m. Room 101
Cannabis and Craft Beer: Risks and Opportunities
Who: Pepper Hamilton partner Alva Mather
Why Go: Thirty states and Washington, D.C., have legalized marijuana either for recreational or medical use. Mather will give an overview of the current legal landscape at the state and federal level and hit on the risks and opportunities for craft brewers, including CBD-infused beer.
When/Where: 11:30 a.m. Davidson Ballroom C
A Brewery For All: Tactics For Being Inclusive and Building Diversity
Who: Brewers Association diversity ambassador J. Nikol Jackson-Beckman
Why Go: The first chance to hear newly minted BA diversity ambassador J. Nikol Jackson-Beckham, an assistant professor of communication studies at Randolph College, explain the things brewers can do to create a business culture of diversity, equality and inclusion.
When/Where: 12:55 p.m. Davidson Ballroom B
Using Industry, Economic and Demographic Data to Grow Your Business
Who: National Beer Wholesalers Association chief economist Lester Jones and Brewers Association chief economist Bart Watson
Why Go: Two of the top economists in the beer industry will share how to find and tap into an array of free industry, economic and demographic data to help grow your brewery.
When/Where: 12:55 p.m. Davidson Ballroom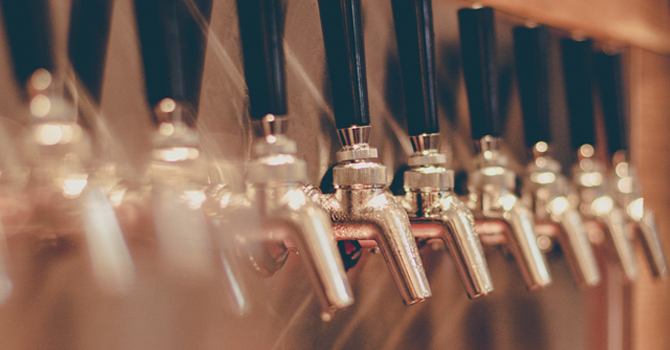 Defense and Promotion of Tasting Rooms
Who: Freetail Brewing Co. founder Scott Metzger, California Craft Brewers Association executive director Tom McCormick and BA chief economist Bart Watson
Why Go: In 2016, 9.5 percent of all craft beer transactions were made in brewery taprooms, which have become an essential source of cash flow for small brewers — they can make four to five times as much per ½ barrel than by going through the three-tier system. They've also become points for contention for some retailers and wholesalers. Watson, McCormick and Metzger will share how to navigate those potentially tricky relationships.
When/Where: 2:20 p.m. Davidson Ballroom C
What's on Tap: A Look Into On-Premise
Who: Nielsen CGA senior vice president Scott Elliott, Nielsen Beverage Alcohol Practice vice president Danelle Kosmal, Nielsen CGA client director Matthew Crompton, Nielsen CGA senior vice president of client development sales effectiveness Pete Conti
Why Go: Elliot, Kosmal, Crompton and Conti will offer insight into the latest on-premise trends as sales in the channel have become more challenging and competition for taphandles has increased as retailers have rotated placements with more frequency.
When/Where: 2:20 p.m. Omni Hotel Broadway Ballroom F-K