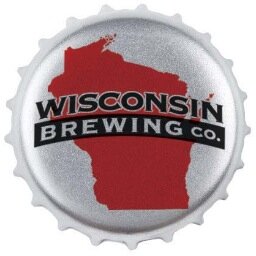 Verona, Wisconsin – Wisconsin Brewing Company is increasing its production capacity by nearly 25% in response to the significant demand for locally brewed craft beer.
The brewery is currently installing four new tanks, which will allow for greater production and delivery of the freshest beer possible. Previous upgrades included a state-of-the-art centrifuge, which is enhancing the efficiency of the filtration process.
Carl Nolen, President/CEO of Wisconsin Brewing, commented: "This expansion is allowing us to dramatically increase the quantity of beer we produce while also maintaining the quality control vital to our ongoing success."
"We are especially proud of the fact that our new tanks, like our existing ones, are made in Wisconsin," Nolen added. "We've worked with Sprinkman, from Elroy, since we built the brewery. They provide a superior product that meets all our standards. A dedication to supporting our Wisconsin friends is core to our business model."
The new tanks are currently being installed and should be on-line within a week. "Very soon we will be celebrating the two-year anniversary of our first brew. Our portfolio began with four brands and we now have 20. This recent expansion will maximize our current building space and we are very excited about the future. This is a thrilling time to be in the craft beer industry." Nolen concluded.
About Wisconsin Brewing Company
Wisconsin Brewing is a craft beer production and brand marketing company located in Verona, Wisconsin. Founded by brothers Carl & Mark Nolen and Brewmaster Kirby Nelson, Wisconsin began brewing in 2013. wisconsinbrewingcompany.com