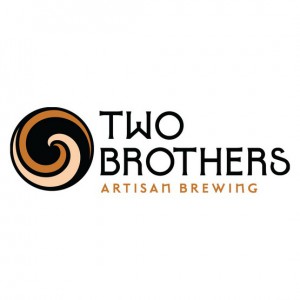 Warrenville, IL – The Two Brothers Family of Businesses is pleased to announce its recent hire of Kevin McGillen, who will join the Two Brothers' team as Group Vice President of Operations. Within this role, McGillen will help evolve the growing number of businesses under the Two Brothers' umbrella.
"I was attracted by the company's mission of 'Craft with a Conscience'.  Jason and Jim (Ebel) are committed to high standards, superior customer service and independent ownership that helps create a positive work environment for its employees" McGillen said.
"We are proud to announce to our wholesaler network and supplier partners this continued investment in all Two Brothers brands." Jason Ebel, co-founder of Two Brothers said.
McGillen comes to Two Brothers with 15 years experience in beer distribution in the Chicago area. Most recently, McGillen worked as Director of Operations at Windy City Distributing, LLC. There, he led successful change initiatives, including fleet and warehouse modernization, Dematic voice picking and a warehouse management system implementation, all amid 300% volume growth. McGillen has also held positions in IT, sales and brand management during his distributor tenure.
"Now in our 20th year, we feel that Kevin's experience can help set the conditions for our companies to grow and expand over the next 20 years," Jim Ebel, co-founder of Two Brothers said.
McGillen earned his MBA in Leadership/Operations at Aurora University, is a Six Sigma Green Belt and Cicerone Beer Server.  He is also a US Army veteran.