What an exhausting year. 2015 was undoubtedly the busiest year Brewbound has ever experienced from a coverage standpoint and we don't expect 2016 to be any different.
With some kind of craft brewery transaction occurring nearly every two weeks, on average, there certainly wasn't a shortage of news to report in 2015. A-B went on a holiday spending spree; MillerCoors, Heineken and Constellation Brands finally made craft acquisitions; private equity continued to make inroads into the space; and employee stock ownership plans once again emerged as a popular succession option for craft owners intent on retaining their independence.
And those were just the deals.
The Brewers Association and the Beer Institute finally came together on a comprehensive tax reform bill aimed at modernizing outdated regulations imposed on craft brewers, cidermakers, distillers and winemakers.
The FDA unveiled its new menu labeling rules, brewers started making hard soda and some notable craft pioneers stepped back from day-to-day brewery operations.
Like I said — exhausting.
As we prepare for another busy year in the beer biz, let's take a moment to look back at the year's most important stories in craft beer.
Here are the top 10 stories that shaped the craft narrative in 2015.
10.) Budweiser Attacks Craft Beer in Super Bowl Ad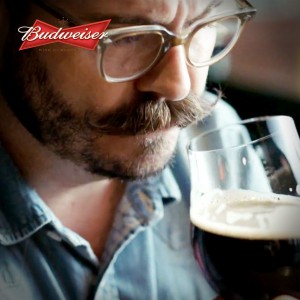 This was the story that just wouldn't die. From the moment "Brewed the Hard Way" aired, we knew we wouldn't hear — or see — the end of it.
The commercial — which proudly proclaims that Budweiser is a" macro beer" and that it's "not brewed to be fussed over" — featured a mustachioed hipster nose-deep in a snifter of dark beer, three guys huddled over a flight of beer in the corner of a bar, and a dig at craft's penchant for pumpkin and peach flavors.
Brewers across the country were outraged, but nobody felt more slighted by the spot than Dick Cantwell, the co-founder of Elysian Brewing, the Seattle craft brewery that was purchased by A-B InBev days before the ad ran.
"It shows a remarkable tone deafness on the part of a company which on one hand is saying how much they respect our beers, our culture and our portfolio and on the other decries much of what we stand for, even to the extent of calling out (perhaps unwittingly) a supposedly ludicrous flavor combination which happens to have been embodied in one of the beers we poured at our [P]umpkinfest in October," he told Brewbound at the time.
9.) Dick Cantwell Resigns
In the wake of Bud's Super Bowl ad and less than three months after A-B purchased the brewery he helped to start, Dick Cantwell resigned.
"I am a craft brewer, however you cut it," he wrote to Brewbound in an email at the time. "A-B has been extremely courteous through all of this, presenting exciting opportunities to me and my brewing folks, but I can't do it."
Following the acquisition, the relationship between Cantwell and Elysian's two other founding partners — Joe Bisacca and David Buhler — had deteriorated to the point where there was little, if any, communication, Cantwell told Brewbound in April.
"Working with them into a future of any duration is an intolerable prospect for me," he said at the time.
8.) Craft Founders Transition
A few big names stepped back from the day-to-day grind in 2015, including Craft Brew Alliance chairman Kurt Widmer, New Belgium co-founder Kim Jordan and Stone Brewing co-founder Greg Koch.
This is a natural progression once companies reach our size and complexity," Koch said in September. "I see this as an opportunity to focus on future direction and projects for Stone Brewing."
Jordan made similar remarks in August when it was announced that she would step down as CEO on October 9.
"I have been doing this for 25 years," she said at the time. "This kind of transition is inevitable and we think it is better to plan for it, rather than wait until people are absolutely burnt out."
Kurt Widmer, who co-founder Widmer Brothers Brewing with his brother, Rob, will officially asume the honorary title of Chairman Emeritus tomorrow.
"Many of us who set the foundation for today's booming craft beer market are thinking about the next chapter in our lives, and my wife Ann and I have been discussing the fact that there's still a lot we want to do," Widmer said in October.
7.) FDA Announces Menu Labeling Changes
In September, the Food and Drug Administration (FDA) issued guidance on menu labeling requirements for retail chain operations and small breweries will likely take a financial hit as a result.
The new menu labeling rules require restaurants and foodservice establishments with more than 20 locations to disclose the caloric value and supplementary health criteria of beer, as well as other food and drinks, sold on-premise and will take effect on Dec. 1, 2016.
Smaller suppliers hoping to stay on tap at popular chain accounts like Yard House or Buffalo Wild Wings will likely be responsible for supplying an accurate nutritional analysis for their products. White Labs Inc., a San Diego-based fermentation sciences lab offers a nutritional analysis package — including caloric, fat, protein and carbohydrate information, among other facts — for $635.
6.) MillerCoors Slapped with Class Action Lawsuit
After years of debate over what constitutes a "craft brewer," MillerCoors – which produces and markets the Blue Moon line of craft-style beers – was hit with a class action lawsuit over the use of the word "craft" on both its website as well as various marketing and point-of-sale materials.
The suit, filed in April in the California superior court of San Diego County, alleged that MillerCoors deceptively brews, markets and distributes Blue Moon Brewing products in an effort to intentionally mislead customers into purchasing a "craft beer."
"Through its false and deceptive marketing, Defendant misleads consumers to believe that Blue Moon is an independently brewed, hand-crafted beer," The suit stated. "While MillerCoors does not constitute a craft brewer, and thus Blue Moon does not constitute a craft beer, Defendant falsely identifies it as such on the MillerCoors website. This practice misleads consumers and allows Defendant to charge up to 50% more for Blue Moon beer than it charges for other MillerCoors products."
In October, a California judge tentatively dismissed the suit, saying that the company's use of the Blue Moon Brewing Company name on its label "shielded it from liability under California's consumer protection laws under safe harbor doctrine," according to Law360.
5.) Lagunitas Sues Sierra Nevada Over IPA Label
On Jan. 12, Lagunitas Brewing Co. filed a lawsuit against rival Sierra Nevada Brewing Co., the second-largest craft brewery in the country, alleging that a new Sierra release, Hop Hunter, infringed on Lagunitas' trademarked logo designs and packaging for its own Lagunitas IPA — particularly the company's famous labels that feature the stylized, oversized letters "IPA."
Lagunitas has asked a judge to issue a restraining order that would prevent Sierra from launching the beer, asserting that the proposed label designs on Hop Hunter, itself an IPA, feature "all capital, large, bold, black 'IPA' lettering in a font selection that is remarkably similar to the iconic Lagunitas design."
Lagunitas founder Tony Magee quickly dropped the suit, however, following a backlash from what he called "the court of public opinion."
"We spent a lot of time trying to understand what was going on," he said at the time. "The overwhelming sense was that people object to litigation in the craft industry."
4.) A-B Acquires Wholesalers in California, Colorado and New York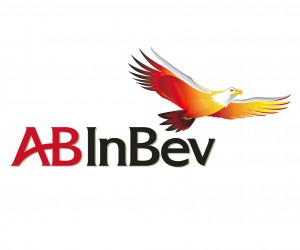 Anheuser-Busch InBev made a number of acquisitions in 2015, including a few in the middle tier.
In September, the world's largest beer company purchased a pair of wholesaler businesses in California — M.E. Fox & Company and Horizon Beverage.
"Both distributors have well-run, successful operations in California, which is a high-priority market for us," Bob Tallett, A-B's vice president of business and wholesaler development said at the time.
The California purchases came less than one month after the company announced the acquisition of four wholesalers in Colorado. In August, A-B swapped its ownership stake of a wholly-owned Kentucky distributorship for three Colorado outfits and simultaneously purchased American Eagle Distributing in Loveland, Colo.
The moves gave A-B direct access to a majority of the state's population and a distribution foothold across nearly half of the state's geography. It wasn't know at the time, but the decision to purchase in beer's middle tier would be further strengthened by the acquisition of Colorado's Breckenridge Brewery, a 70,000 barrel per year craft brand that will be a primary focus for A-B in the Centennial State.
In July, the company also purchased R. Ippolito Distributing, a 700,000 case A-B wholesaler based in Staten Island, New York
3.) BA and BI Jointly Back Craft Beverage Bill
After years of debate over how to best reduce the federal excise tax rate on brewers, the Brewers Association and the Beer Institute finally came together in support of a single bill — the Craft Beverage Modernization Act.
As written, the federal excise tax rate on a brewer's first 60,000 barrels (annually) would be cut in half, from $7 per barrel to $3.50. That reduced rate would extend to all breweries producing less than 2 million barrels annually. The bill also allows for any domestic brewery that produces in excess of 2 million barrels to pay a decreased $16 per barrel rate on its first 6 million barrels, down from $18. Importers would pay $16 on their first 6 million barrels and $18 for every subsequent barrel.
For years, the BA and the BI disagreed on the best way to reduce federal excise taxes on brewers and pushed behind separate pieces of legislation — the Small BREW Act and the Fair BEER Act. Elements of both bills are included in the Craft Modernization Act, which brings the entire industry together over the common goal of recalibrating the federal excise tax on beer.
In honor of their work to unite all brewers and beer importers under one federal excise tax bill, Brewbound recognized Jim McGreevy, president and CEO of the Beer Institute, and Bob Pease, CEO of the Brewers Association, as Persons of the Year during our San Diego Brewbound Session.
2.) Hard Soda Emerges
Nobody could have ever predicted that some craft brewers would suddenly be producing hard root beer. But that's exactly what happened in 2015, as a number of companies — including large producers like A-B InBev and MillerCoors as well as Boston Beer and F.X. Matt — rushed into the space following the overnight success of Not Your Father's Root Beer (NYFRB), a Pabst product that began rolling out nationally in June.
Since the rollout, NYFRB has surpassed stalwart craft brands like Boston Lager, New Belgium Fat Tire and even darling Lagunitas IPA, in dollar sales — generating $90 million through November 29, according market research firm IRI Worldwide.
And there's more hard soda on the way in 2016, too.
One beer executive recently told Brewbound, "There's a lot of syrupy-sweet clutter coming."
1.) Deals, Deals, Deals
There was no bigger story in 2015 than a surge in craft brewery transactions — about 24 in total, by our count.
We've spilled enough ink on the subject already this year — including plenty on A-B's planned $106 billion takeover of SABMiller — so we'll let this snazzy video animation recapping every deal do the talking.
See you in 2016.