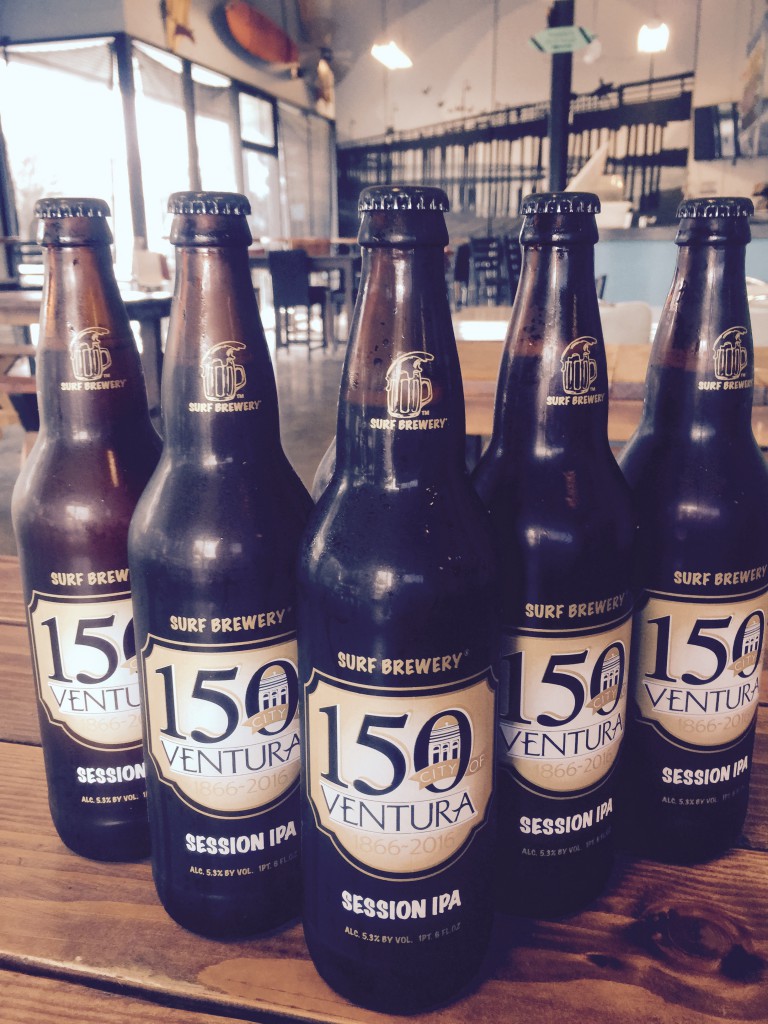 Ventura, CA:  The City of Sanbuenaventura, just Ventura to locals, was founded in 1782 by Father Junipero Serra and incorporated in 1866.  Nicknamed the 'city of good fortune', Ventura now has more good fortune to bestow, with the release of its very own Anniversary Session IPA.  Surf Brewery, proudly based in Ventura, brewed up a light hoppy beer for the occasion.
California breweries are famous for brewing delicious hop-forward beers, so it seemed a great fit for the official City Anniversary brew!  The word 'session' in describing a beer, means that it is a little lighter in body, less alcohol, allowing more to be consumed in one 'session'.  This special beer is now available for a limited time in 22oz. bottles and on draft.
Anniversary Session IPA:
Alcohol by Volume 5%
Bitterness (IBU) 56
"When the City asked if we would brew an Anniversary beer, we were honored.  When establishing the brewery almost five years ago, we chose Ventura for our location because we lived here, grew up here and simply love the city.  Our Head Brewer Nick V. is 3rd Generation Ventura County," commented Head Dude of Surf Brewery, Bill Riegler.  "We were happy to be a part of the celebration and beer always aids in a celebration, when used in moderation.  The bottle, with the distinguished 150 artwork will be a great collector's item for the future."
About Surf Brewery: 
Ventura County, long known for world class surf spots like Rincon Cove, C-Street and Silver Strand, now has a world class craft beer presence.  Surf Brewery, located minutes from Surfer's Point in beautiful Ventura, is riding the wave of California's vibrant beer history and tradition of making craft beers.  Founded in June, 2011, by home brewers and surfers with a passion for beer and a commitment to create only the finest brews using the highest quality ingredients.