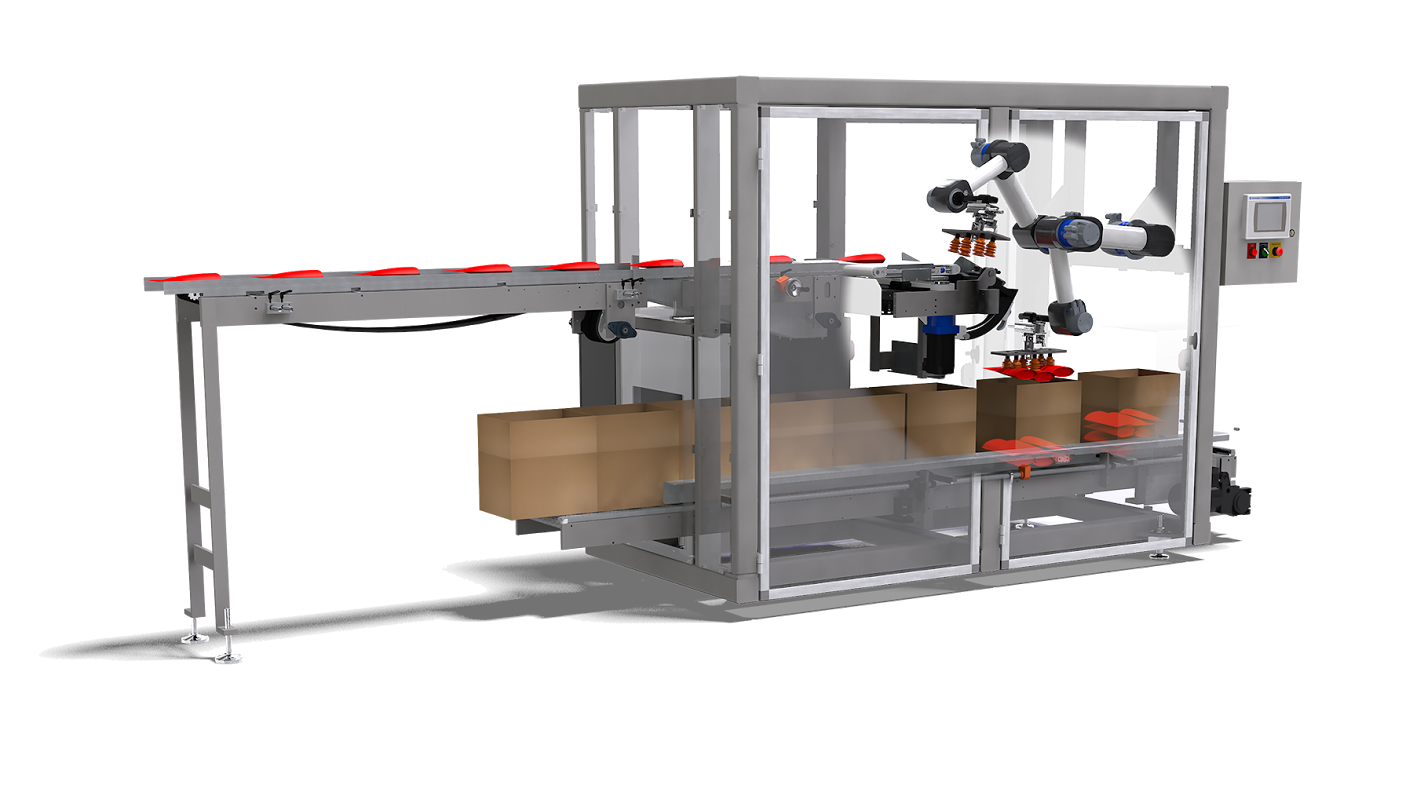 ALEXANDRIA, MN. – Douglas is excited to add flat pack capability to the TriVex SL. This top loader is designed to pack pouches in a standup configuration into retail ready display cases with 1 or 2 product facings. With a simple conversion it also packs pouches flat with 2 or 3 products per layer. The dual Scara robotic solution uniquely combines the functionality of a product infeed, pack pattern collation and case loading functions into one mechanism.
About Douglas Machine Inc.
Founded in 1964, Douglas Machine Inc. is a global leader in automated secondary packaging solutions for paperboard, corrugated and shrink film. The company specializes in the design and manufacture of cartoners, sleevers, case/tray packers, shrink wrap systems and palletizers. Based in Alexandria, MN, Douglas is an employee-owned company that has installed more than 7,000 machines in 30 countries. For more information, visit www.douglas-machine.com.