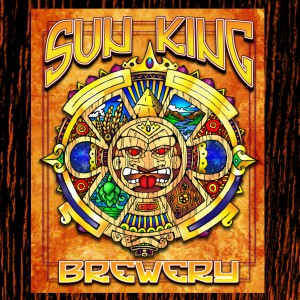 Sun King Brewing has announced plans to open a small taproom and brewery in Fishers, Ind. this summer about a half mile away from where the company eventually plans to build out a larger scale production facility.
Construction is currently underway on the 6,000 sq. ft. space inside a shopping center, which the company said would be complete with a 3-barrel brewing system, taproom and event space for community and private events by this June.
Located about 20 minutes from the company's flagship brewery in Indianapolis, the new brewery will enable it to produce more small batch, one-off and experimental beers, according to Sun King co-founder Clay Robinson.
The expansion is a dramatically scaled back version of the company's initial plan to invest $8.8 million to build out a 40,000 sq. ft. destination brewery in the town with capacity to brew nearly 30,000 barrels per year.
As Brewbound reported last summer, the Fishers Town Council had approved a $2.5 million economic development deal to capture property taxes for 25 years to help offset the larger project's costs, while the Indiana Economic Development Corp. offered to provide $450,000 in grants and tax credits based on the proposed facility's potential to create jobs.
Sun King reevaluated that plan, however, in light of Indiana law that prohibits breweries that produce in excess of 30,000 barrels per year from self-distributing or operating on-site tasting rooms. In December, the brewery went as far as to sever ties with its wholesale partners in the state to rein in production to stay under the cap. From there, it launched a public awareness campaign in collaboration with another Indiana brewing stalwart, 3 Floyds Brewing, to try and change the law.
On April 1, Indiana lawmakers passed Senate Bill 297, which, pending Gov. Mike Pence's signature, will triple the cap to 90,000 barrels.