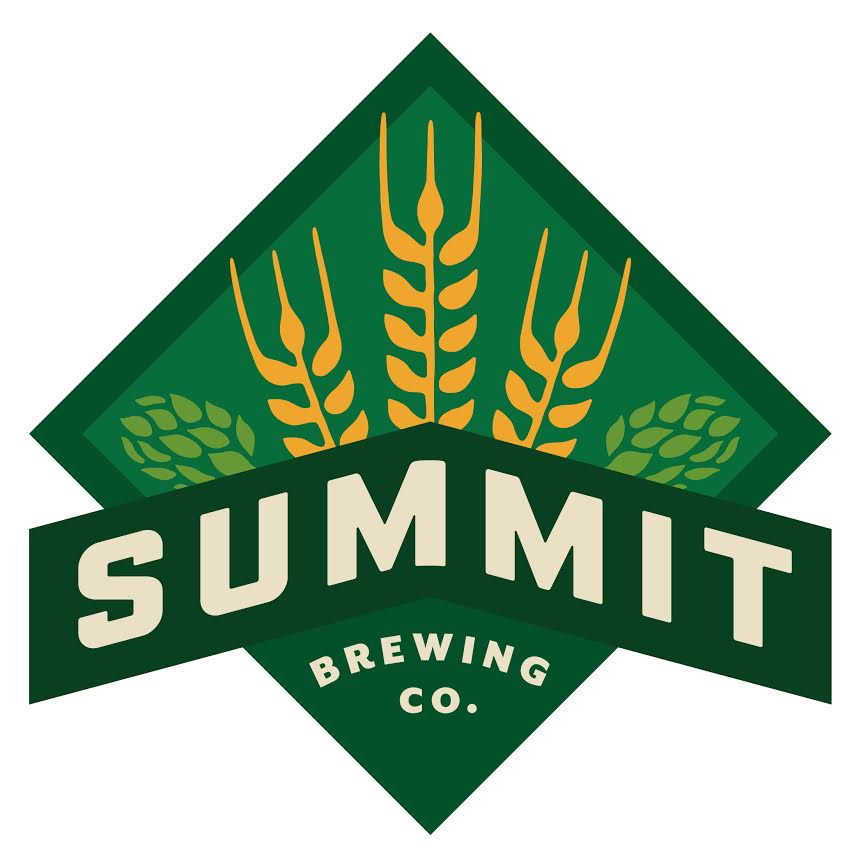 St. Paul, Minn — Summit Brewing Company today announces the release of Hopvale Organic Ale, a balanced, refreshing session beer available year-round on draught and in 16oz can 4-packs the first week of April.
With the hop character of a full-strength IPA, but the drinkability of a low gravity Bitter, Hopvale seeks to deliver a noticeable hop punch while being seriously sessionable at 4.7% ABV. Notes of grapefruit, pine resin, lemon rind and tangerine feature prominently in the aroma, while the malt blend supports a thirst-quenching bitterness.
"Summit's ongoing commitment to using the highest quality of ingredients inspired the addition of an organic beer into our year-round line up of brews," said Head Brewer Damian McConn.
The organic barley is sourced from Montana and Wyoming and the organic hops come from family farms in Washington and Idaho. The organic lemon peel, sourced in Southern California, adds an additional degree of complexity to the beer's final profile. Organic cultivation ensures that a great degree of care and attention is required for the production of these ingredients, leading to assertive flavors and unique aromas in the final beer.

Join Summit for events to kick off Hopvale's release:


April 1 at 4:30pm
Join Summit Founder Mark Stutrud and Head Brewer Damian McConn for happy hour on the rooftop patio. $4.50 for a 20oz Hopvale, Extra Pale Ale, or Sága IPA.


French Meadow/Bluestem Bar (Minneapolis)
April 9 at 5pm
Special organic food pairings, prizes and more.
April 4 from 4-9pm
Meet us in the Beer Hall to introduce Hopvale and celebrate the Repeal of Prohibition. Como Avenue Jug Band to perform and Hopvale will be on draught and in cans.
Green Mill (St. Paul) Tap Invasion
April 16 at 4pm
Mark Stutrud will be on hand from 4-6pm to kick off this massive invasion that includes Hopvale Organic Ale, a cask of Unchained 18: Hop Silo Double IPA with Citra, Oatmeal Stout, Maibock, Sága IPA, and Pilsener. All pints are $3.50, and the first 48 people to buy a Summit get a free Summit glass.
Barrio (Lowertown) Earth Day Beer Dinner
April 22 at 6pm
Join Head Brewer Damian McConn and Barrio Chef Ian Pierce for a multi-course meal paired with Summit beers, include Hopvale Organic Ale and a cask of Unchained 18: Hop Silo Double IPA with lemon and lime peel.
Edina Grill Earth Day Patio Party
April 22 from 4-7pm
Proceeds donated to various environmental groups.
Dexter's Pub (Madison, WI)
May 5 from 8pm-12am
Celebrate Madison Craft Beer Week with a Hopvale!
Hopvale Organic Ale Information:
Malts: Organic Pale and Caramel 15
Hops: Organic Bravo, Cascade, Centennial, and Chinook
Kettle Additions: Organic Lemon Peel
ABV: 4.7%
IBUs: 55
Color: Sunrise gold
Yeast: Ale
Pairing Suggestions: Jerk chicken and pork, South Indian curry, Thai stir-fry, fish tacos, carrot cake, lemon tart
Available on draught and in 16oz 4-can packs
Summit Brewing Company
Founded in St. Paul, Minn. in 1986, Summit Brewing Company has stayed close to its roots, serving the Upper Midwest and Great Lakes region. Summit's beers are currently available in 18 states including Minnesota, Florida, Illinois, Indiana, Iowa, Kansas, Kentucky, Michigan, Missouri, Nebraska, New Jersey, North Dakota, Ohio, Pennsylvania, South Dakota, Texas, Arkansas and Wisconsin. Summit now produces 15 varieties of premium craft beer, including eight year-round, five seasonal beers, and the limited release Unchained Series and Union Series. Since its inception, the brewery has been a consistent pioneer in the craft beer movement.