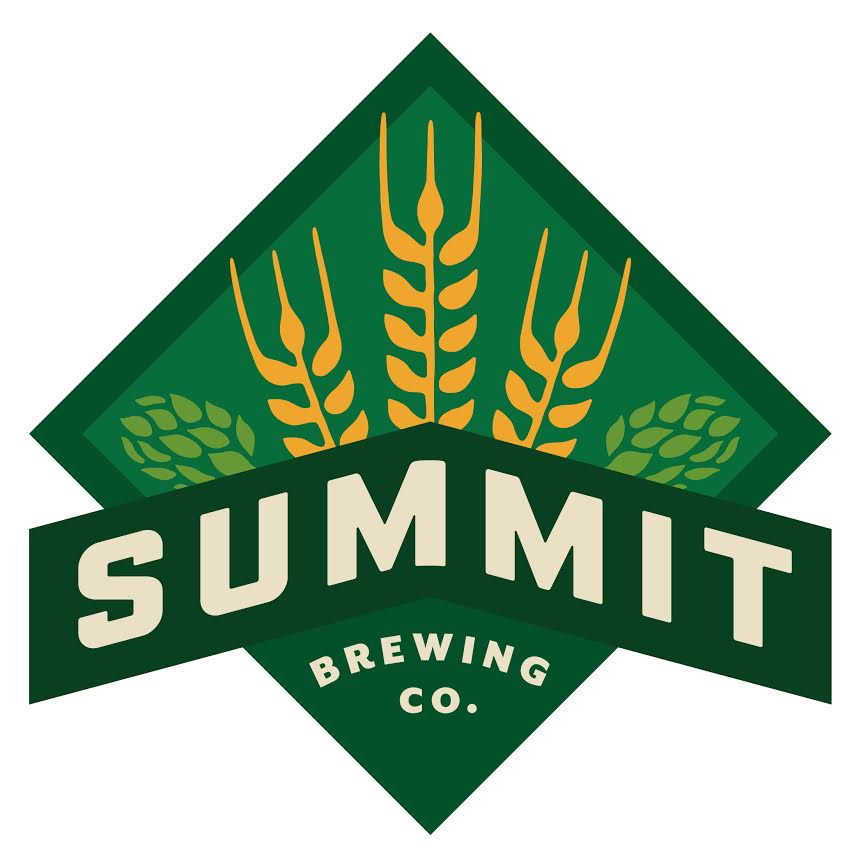 St. Paul, MN – Here at Summit Brewing Company, it's high time that we announce our lineup of new beers for 2017 — so you can start enjoying them. In addition to creating seven new occasional offerings and fresh entries for the Unchained Series and the Union Series, we've also designed four new variety packs around similar styles and flavors. Perhaps most exciting, though, is that we're bringing back some of your favorite flavors: Summit Double IPA and Summit Keller Pils. (Start telling your friends.)
Summit Double IPA
We're so eager to pour you another pint of Summit Double IPA — a citrusy, hop-forward beer that last year scored 90 among users of Beer Advocate — that we're capping kegs and wrapping up 4-packs of 16-oz. cans during the last week of December. That's THIS year.
Summit IPA Collection and India-Style Black Ale
Our first new variety pack for 2017 is the Summit IPA Collection, landing in early January and offering up A World of Hops All in One Box. Containing twelve 12-oz. bottles, the IPA Collection features Sága IPA, Horizon Red IPA, True Brit IPA, and our brand-new Summit India-Style Black Ale, a powerful black ale available only in the variety pack and on draught.
Summit Boundary Waters Box, Keller Pils, Hefeweizen and Wit Bier
Following in April, we have the Summit Boundary Waters Box, our second new variety pack for 2017. Coming just in time to refresh parched paddlers and cyclists, this 12-pack of 12-oz. cans will fill boathouse fridges and backpack coolers with Summer Ale, a fresh batch of Keller Pils — which Paste Magazine named the number-two pilsner in the world in 2016 —and introduce two box-exclusive occasionals perfect for grilling season: Summit Hefeweizen and Summit Wit Bier. The new styles will also be available on draught.
Summit Harvest Collection
Arriving in July is the Summit Harvest Collection. Headlined by Summit Oktoberfest, a longtime seasonal favorite, this 12-pack of 12-oz. bottles also features our flagship Extra Pale Ale and two more year-round offerings — Great Northern Porter and Pilsener.
Summit Penalty Box and Doppel Alt
The Penalty Box, Summit's final variety pack for 2017, drops in October along with the hockey season's first puck. Featuring our Winter Ale, Extra Pale Ale and Horizon Red IPA, this 12-pack of 12-oz. bottles introduces our brand-new, box-exclusive Summit Doppel Alt, too. The new brew will also be available on draught.
Summit Belgian-Style Pale Ale
Summit Belgian-style Pale Ale, which will be available on draught and in 6-packs and 12-packs of 12-oz. cans, arrives in September.
Summit Unchained Series
We've also planned three new entries for the limited-release Unchained Series, a collection that has allowed, since its inception in 2009, each of Summit's brewers to showcase their individual creativity. All 2017 entries will come on draught and in 6-packs of 12-oz. cans.
Arriving in March is Unchained 24: Spring Saison, a traditional Belgian-style saison brewed by James Birnie. Next up in July is Unchained 25: Vienna-Style Lager, an offering from Brewer Tom Mondor. Finally, October brings Unchained 26: Westie 7th , a Belgian Dark Ale from Brewer Nick Hempfer.
Summit Union Series
Looking way forward to December 2017, we've planned our next installment in the limited-release Union Series, a collection of beers that since 2013 has combined new and innovative ingredients with time-honored brewing traditions. Union Series: Imperial Russian-Style Stout promises to advance that union in 4-packs of 12-oz. bottles. Summit Brewing Company's Founder and President Mark Stutrud — or our Chief Knucklehead, if you ask him — is excited heading into the brewery's 31st year. "When it comes to the quality of our beers and the talent we have on our team — from administrative and production to marketing and sales — I'd put Summit up against anyone. We've got our plans in order for 2017, and now it's time to execute and have some fun."
To learn more about our 2017 beers and variety packs, please visit www.summitbrewing.com/summit-brewing- company-2017- lineup.
About Summit Brewing Company
Founded in Saint Paul, Minnesota, in 1986, Summit Brewing Company has remained close to its roots, refreshing thirsty folks throughout the Upper Midwest and Great Lakes regions. Currently available in 11 states, Summit now produces seven year-round premium craft beers, seven occasionals, four seasonal brews, and the limited-release Unchained Series and Union Series. Since our inception, we've been a consistent pioneer in the craft beer movement. For everything Summit Brewing, visit summitbrewing.com.