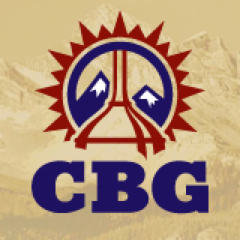 What characteristics must a state possess to properly foster a thriving craft beer environment?
John Carlson, executive director with the Colorado Brewers Guild (CBG), said the Centennial State's "artful blend of manufacturing prowess, pure soul, agricultural ties, and innovative technology" have all helped Colorado evolve into the industry leader it is today.
These qualities, both tangible (innovative technology) and intangible (pure soul) have helped the state's craft breweries profoundly impact the economy as well.
According to a new study conducted by the University of Colorado's Leeds School of Business and released by the CBG, craft brewers in the state contributed $826 million to the state's economy in 2013, an uptick of $122 million over the year prior.
"Colorado is the state of craft beer and this study shows it with academic precision," said Carlson in a statement released by the CBG.
Since 2009, the number of brewers in the state has grown 109 percent, to 232. The study adds that the majority of these brewers "project growth in excess of 20% in 2014, and every brewery expects to grow this year."
Duncan Clauss, owner and manager at Aspen Brewing Co., which just celebrated its 6th anniversary, is one of the many that has enjoyed "quite a bit of growth" over the years.
"We've gone from selling to two local bars and restaurants in Aspen with a staff of three to a staff of 10 selling to probably over 250 to 300 accounts throughout Colorado," said Clauss.
While the addition of 7 employees may sound meek in a vacuum, statewide, an estimated 5,014 people worked in "the brewery and restaurant side of the business," up from 4,493 in 2012.
Clauss cited the "locally conscious consumer base" in Colorado and the general popularity of craft beer nationwide as the driving force behind his company's growth.
Not everything is perfect, though, according to the brewers, who cited lower taxes, increased market access, and less regulation as factors that would all work to encourage further business expansion.
38 State Brewing Co., for instance, underwent its final inspection this week, as the company hopes to open and go public next month. Mike Keating, the brewery's CEO and brewmaster said the process of launching, even in a reputable craft state, isn't easy due to some of the state's regulations.
"There are a lot of hoops to jump through," he said. "It keeps you up at night."
He did add, however, that even in competition, his industry peers have proved helpful along the way, answering any of his questions.
"Even if they were stupid ones that I should've already known," he said.
Both Keating and Clauss do see room for continued growth, though Clauss is keeping his optimism in check.
"I don't think the rate is going to stay forever. I think there's sort of a boom going on right now."
Nonetheless, Colorado's craft industry is growing, and the state isn't alone in its growth. A study commissioned by the Brewers Association found that in 2012, small and independent craft brewers contributed $33.9 billion to the U.S. Economy.
Colorado was among the leaders in that study, alongside California, Texas, New York, and Pennsylvania, which altogether generated just under 38 percent of craft's overall output in 2012, combining for an economic impact of $12.8 billion.