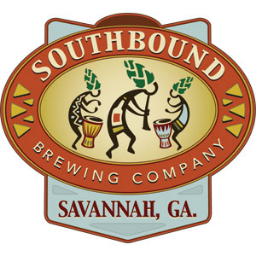 SAVANNAH, GA — On March 5th, Southbound Brewing Company will be tapping a special Small Batch Release American Blonde Ale, Magic Flute, brewed by award-winning Tour Guide, Savannah Dan! This special ale designed by Savannah Dan and brewed at Southbound is a light, balanced ale that will have you longing for a stroll through the Hostess City's Squares in your favorite seer-sucker suit! The Brewery will be tapping the keg during our regular tours on the 5th at 5:30pm; the 21+ public is invited to part-take in this release party.
Katie Smith with Southbound says, "Savannah Dan and Southbound are a great match! We all cherish this beautiful and fun city, and there is little we love more than making new friends while sipping some great craft brews. While brewing Magic Flute with Savannah Dan, his commitment to Savannah and his passion for beer were evident. And, while donning his trade-mark seer-sucker suit and hat, he also has earned kudos as our most dapper guest brewer to-date. We can't wait to share this brew with our city on March 5th!"
Savannah Dan adds, "The brewing and drinking of beer in Savannah is a great tradition going back to the very founding of the 13th colony. What better way to celebrate 282 years of Georgia?  Cheers!"
For more information about Southbound Brewing Company, visit www.southboundbrewingco.com For more information about Savannah Dan Tours, visit www.savannahdan.com
About Southbound Brewing Company:
Southbound Brewing Company is the first production microbrewery located in Savannah, Georgia. Southbound launched our first brew in the state in mid May 2013. We aspire to become the most innovative and exciting brewery yet. By bringing the American craft beer revolution to Savannah's back door (and front porches), we hope to cater to the tastes of the South by tantalizing your taste buds and keeping things interesting!
Anyone interested in learning more about Southbound Brewing Company is encouraged to visit the Brewery during our public tours, Wednesdays through Fridays from5:30pm – 7:30pm and Saturdays from 2:00pm – 4:00pm. For more information, please call 912.777.3686 or visit us at
About Savannah Dan Tours
Savannah Dan is as colorful as the city which he gets his name. A U.S. Veteran, he served in the United States Army in the early 80s as a Military Police Officer. This was a stepping stone for a career in Southern law enforcement for over 10 years. Deputy sheriff, game warden, undercover narcotics agent and the final years with the Savannah Police Dept. 
After Dan hung up his handcuffs and pistol so to speak he started Southern Images Photography. Before long, Dan was photographing the beautiful squares and architecture of Savannah as well as the town's most interesting people like Ms. Paula Deen. While on a photo assignment, Dan was asked to sit in on a local morning radio show. His quick wit and plethora of knowledge landed him a job and the morning show soon went to #1. Now, with his knowledge and love of history plus the ability to tell even the most mundane and make it interesting, entertaining you on your visit to Savannah had to be his ultimate calling.