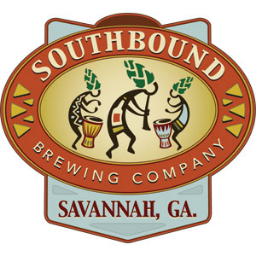 SAVANNAH, GA — Southbound Brewing Co. — Savannah's only production-only microbrewery will soon begin public tours and tastings at their facility. This is the first brewery in Savannah to have public tours and tastings! Tours will begin Wednesday, January 22, 2014. An official ribbon cutting will take place on February 5, 2014 at 5:30 PM at the brewery located at 107 East Lathrop Ave. Savannah, GA. This will be followed by a public tour and tasting from 5:30-7:30 PM.
During the tour, attendees can go on guided educational tours of Southbound's brewing facility. Southbound will also be having tastings, educating guests on their brands, throughout the two-hour period. Co-Founder and Brewmaster, Smith Mathews will be sharing his passion for the science and art of brewing Savannah's premier local brews.
Complimentary tasting cups with six tastings tickets are free, as is the tour. However, guests can purchase a souvenir pint glass with six tasting tickets for $10.00. Tours run 3-5 times throughout the two-hour window and tastings are available for the duration.
Southbound's brewery tour partnership with America's Second Harvest of Coastal Georgia will also begin that day! Guests bringing two canned goods can receive $1.00 (max) off their souvenir tour glass. This year round food drive will benefit many families throughout coastal Georgia. Please feel free to visit www.helpendhunger.org/ for suggested canned items.
Brewery tours will continue to be available every Wednesday — Friday from 5:30-7:30 and Saturdays from 2-4.